The Boston Globe recently reported about a 21-year-old, who was the football and hockey captain at Norwood High School. The young man was recently diagnosed with the rare form of cancer mesothelioma.
This is the second case of a young person who has been diagnosed with cancer that the Mesothelioma Lawyers Blog has reported on. A California teenage football player recently died after being diagnosed with the cancer only a few months earlier. Now the case hits home with a young man being diagnosed with mesothelioma in New England.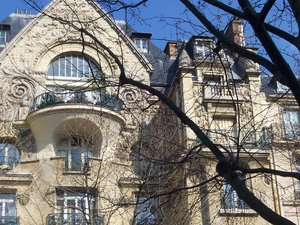 According to the article, the young man is being treated at the Dana-Farber Cancer Institute in Boston. He was diagnosed with peritoneal mesothelioma in February. That form of cancer, which affects the lining of the abdomen, affects 100 to 500 diagnosed Americans each year.
Family and friends recently held a fundraiser for the man, whose family has been saddled with expensive medical bills and are financially exhausted. Doctors believe he would be best cared for using alternative treatments, which aren't available in Boston and some which may not be covered by insurance.
This is a sad story, heightened perhaps by the fact that the patient in this case is so young. Many mesothelioma patients are older, having been exposed to asbestos over time and after having the microscopic asbestos flakes sit for 30 to 40 years before being diagnosed with mesothelioma:
Shortness of breath
Fluid in the chest wall
Fatigue
Wheezing or coughing
Coughed up blood
Abdominal pain
Bowel problems
Some would simply attribute the symptoms to old age, or years of smoking; but they can actually be attributed to exposure to asbestos. For many of these older patients, it's from years in the military, which was a large user of asbestos. For others, they may have spent years working at factories or older buildings or with parts that used asbestos, such as brake pads and other manufactured goods.
But it now appears that young adults may have spent years being exposed to asbestos as they were growing up and it has caused mesothelioma at a younger age. Growing up in New England, many people may be exposed to asbestos after living in, playing in or going to school in older buildings that may contain asbestos. Asbestos was used for insulation in many buildings at the turn of the 20th century and onward until manufactures started to use it less frequently after realizing the ill-effects.
But some manufacturers continued using it, despite knowing that asbestos exposure was dangerous and could potentially cause ailments and death. The United States never officially banned its use, but it has been significantly curtailed. However, many historic buildings throughout New England are known to contain the natural mineral, despite years of warnings about the potential problems.

The Law Offices of Jeffrey S Glassman provide representation of mesothelioma victims who have been unlawfully exposed to asbestos in Boston and the surrounding areas. Call (617) 777-7777 for a free and confidential consultation to discuss your rights.
More Blog Entries:
Massachusetts School Contains Asbestos; School Will Replace Gym: July 30, 2011
High School Teenager Succombs to Mesothelioma: July 15, 2011
Additional Resources:
Friends plan fund-raiser for youth diagnosed with rare cancer, by Sarah Favot, The Boston Globe