A 70-year-old forensic sculptor, a rare field that aids police in investigating murder victims, died recently in Philadelphia of pleural mesothelioma, a rare form of incurable cancer.
Boston Mesothelioma Lawyers have seen the devastation of family members who have lost a loved one to mesothelioma in New England, as it is a rapid-moving form of cancer once detected that has no known cure.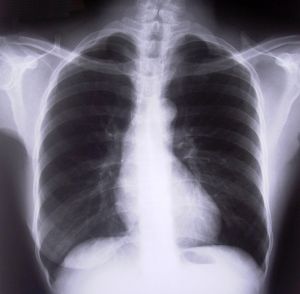 Frank Bender made his living sculpting the faces of crime victims through the studying of skulls. He was diagnosed with pleural mesothelioma, a form of the cancer that attacks the outer lining of the lungs.
The obituary goes on to lay out the man's extraordinary career, which started with his photography skills and morphed into a life of re-creating the faces of murdered or missing victims in cases where DNA, fingerprints and dental records did little good. His goals was to help law enforcement try to identify someone. His work was used by local law enforcement agencies, the FBI and was featured on America's Most Wanted.
After leaving the U.S. Navy, he took painting classes at the Pennsylvania Academy of the Fine Arts in Philadelphia. Because there were no anatomy classes offered at night, he ventured to the morgue and saw the body of a woman, who was shot in the head and unrecognizable. He told the medical examiner he knew what she looked like and proceeding to create a bust of a woman later identified as Anna Duval, a Phoenix woman who traveled east to recoup money; her killer was fingered as a mob hit man.
But, sadly, the man's life was cut short because of mesothelioma and likely exposure to asbestos. The obituary notes he served in the U.S. Navy which is significant because this branch of the armed forces was a major consumer of asbestos — it was used as insulation on warships as well as in shipyards throughout the United States.
Much of the country's vermiculite, a natural mineral, was contaminated with asbestos and came from a mine in Libby, Montana. As the Mesothelioma Lawyers Blog has documented for months, this asbestos was useful as an insulator and was used in manufacturing of floor and ceiling tiles, peat moss and other products for years. Asbestos can be found in many historic homes and buildings throughout New England because it was fire-resistant and affordable.
But companies became aware of its harmful effects and link to illnesses and many refused to change, didn't tell employees of the risks or didn't clean up the buildings or factories that contained the materials.
Microscopic asbestos flakes can be ingested over time and travel through the blood system and can rest on the lining of the lungs, heart, liver or other major organs. They can stay for decades, sometimes 30 or 40 years, before causing common symptoms, such as chest pain, coughing and built-up fluid. The median lifespan after diagnosis is 12 months.

Jeffrey Glassman Injury Lawyers provide representation of mesothelioma victims who have been unlawfully exposed to asbestos in Boston and the surrounding areas. Call (617) 777-7777 for a free and confidential consultation to discuss your rights.
More Blog Entries:
Norwood 21-Year-Old Diagnosed With Mesothelioma: August 15, 2011
Additional Resources:
Frank Bender, 'Recomposer' of Faces of the Dead, Dies at 70, by Margalit Fox, The New York Times