A bill that will likely prohibit mesothelioma patients from filing civil lawsuits and obtaining compensation has passed the Ohio Senate.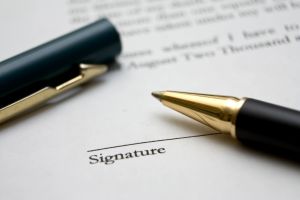 Boston mesothelioma attorneys are concerned not only for what this means for Ohio sufferers of this awful disease – but for the precedent it may set for lawmakers in other states. So far, similar measures have been discussed also in Texas, West Virginia, Louisiana and Oklahoma.
Those who support the Ohio bill, which passed 19-14 in the state senate earlier this month, say that it will prevent the duplication of asbestos lawsuits and make it nearly impossible for plaintiffs to "double dip."
It has to do with the fact that most mesothelioma plaintiffs pursue damages from multiple defendants in the course of seeking justice. What this law purports to do is to hold defendants accountable only for their share of damages. In theory, this may appeal to a basic sense of fairness.
But in doing so, it sets the bar to an almost impossible high for plaintiffs – even going so far as to have them facing criminal perjury charges if they don't comply. Essentially, it requires that anyone who files an asbestos or mesothelioma claim will have to at that time list all similar claims listed by them or on their behalf. Not only that, but they will have to spell out the evidence used in each of those cases.
Plus, if a defendant in one of these cases has reason to believe that certain information was withheld or that the plaintiff is not suing another entity when they could be, the defendant can petition the judge to delay the trial.
The fact is, these defendants are already notorious for delaying trials. They know that plaintiffs don't have much time, and they shamelessly use this fact to their advantage.
Plaintiffs who don't comply with this new law would potentially face perjury charges. Let us remind you, these plaintiffs are people who have been diagnosed with an aggressive terminal illness caused by the negligence of others, who did so for a profit – and these state lawmakers have been convinced that threatening dying patients with felony charges for failing to properly file was the best way to ensure justice?
Compounding matters in Ohio is the fact that just 10 years ago, state leaders had already passed a different measure that made it more difficult for mesothelioma patients to sue. It required that they demonstrate "a substantial impairment of health" beyond what could be documented on an X-ray. That resulted in approximately 90 percent of the approximately 40,000 pending cases at the time to be dismissed outright.
Clearly, this bill is not about reducing fraud or fighting fair. This is about protecting the interests of these defendants – at the expense of those they have knowingly harmed with their actions.
The bill must be sent back to the state House of Representatives to approve minor tweaking done by the Senate, at which point it will be forwarded to the governor's office for approval. He could veto the law, but there has been no indication that he plans to do so.

If you or a loved one is diagnosed with mesothelioma in Boston, call for a free and confidential appointment at (617) 777-7777.
Additional Resources:
Ohio Senate passes asbestos bill, Dec. 5, 2012, By Chris Dickerson, Legal Newsline
More Blog Entries:
Massachusetts Attorney General Settles Asbestos Lawsuit, Nov. 24, 2012, Boston Mesothelioma Lawyer Blog