A former railroad employee has filed a lawsuit against the Illinois Central Railroad after being exposed to asbestos when he worked there between 1953 and 1991, The Madison Record reports.
Railroads are among the industries that regularly used asbestos for years in its trains, on its tracks and in many forms. What most people likely don't realize is the widespread use of asbestos for decades in the United States.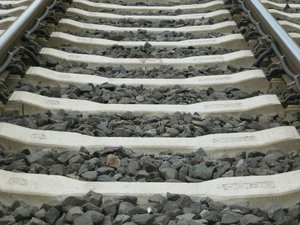 Not only was it commonly used as insulation in older buildings because of its fire-resistant qualities, but it was used to make brake pads and other car parts, floor and ceiling tiles, coating for piping, and in boiler rooms in schools and other buildings nationwide. It was also commonly used in roadwork and other forms of construction, such as cementing.
Yet it has taken years and, in many cases, decades for this asbestos exposure to manifest itself in the form of mesothelioma in New England and other parts of the U.S. If you are diagnosed with this rare and incurable disease, you should contact a Boston mesothelioma lawyer to ensure your rights are upheld.
In this case, the man spent nearly 40 years working for the Illinois Central Railroad Company. According to a lawsuit recently filed in southern Illinois, the man was exposed to asbestos dust and fibers in his time working for the company. He has developed a non-malignant disease that isn't specified in the lawsuit, but it states he fears the illness will worsen into a form of mesothelioma, The Record reports.
Along with the disease, he has also developed mental anxiety and fear that the illness will kill him. The man has incurred medical costs, lost earnings, loss of earning capacity and has a shortened life expectancy, the lawsuit states.
The lawsuit goes on to say the railroad company failed to provide a safe work environment, didn't give him the right tools and equipment, didn't warn him of the effects of asbestos, and didn't equip him to handle asbestos products with care to avoid injury. The lawsuit also alleges products weren't tested before employees were exposed to asbestos.
Sadly, this man's case is similar to those throughout New England and nationwide. People dedicated years of service to careers in industries where they never expected to be exposed to deadly toxins that would later kill them.
In labor-intensive industries, there is an expectation that a person's safety could be put at risk through falls, use of heavy machinery or defective equipment, for instance. But most people don't consider that businesses will be using potentially deadly materials that could lead to harmful illnesses or even death.
Many companies knew of the risks that asbestos could bring not only to their employees but to the surrounding community. Yet, they did not eliminate these risks. And now, decades later, the dedicated workers are dealing with mesothelioma in New England.

The Law Offices of Jeffrey S Glassman provides representation of victims exposed to asbestos who have been diagnosed with mesothelioma in Boston and throughout Massachusetts and New England. Call (617) 777-7777 for a free and confidential consultation to discuss your rights.
More Blog Entries:
Businessman Sentenced to Prison For Exposing Many to Asbestos in New England, Elsewhere: October 5, 2011
5 Things You Should Know About Mesothelioma in Boston: October 1, 2011
Additional Resources:
Fear of mesothelioma prompts suit against Illinois Central Railroad, by Kelly Holleran, The Madison Record