A new report indicates insurance companies are largely unprepared for a massive "third wave" of asbestos claims that are expected to be filed within the next several years.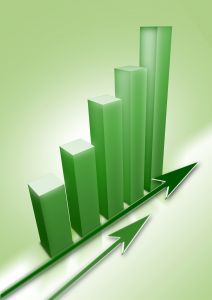 mesothelioma attorneys in New England have been well aware for some time that asbestos litigation hasn't been slowing down. However, many insurance companies may be caught off-guard by new filings because, according to the New Jersey-based Assured Research group, these firms are leaning heavily on statistics that are obsolete.
In Assured Research's report, "A Third Wave in Asbestos Liabilities Ahead," the authors indicate that part of the reason insurance companies aren't ready is because they haven't taken into consideration that many new asbestos litigation claims stem not just from mesothelioma diagnoses, but from lung cancer diagnoses as well.

The statistical models currently being used by so many insurance firms is comprised of asbestos exposure data that is more than three decades old.
Even though asbestos use fell largely out of favor in the production of many products back in the 1970s, it didn't stop altogether. Plus, the material remains in scores of older structures across the country, where exposure during renovation or demolition remains a threat.
What many firms also aren't considering is that we are going to be seeing many new asbestos lawsuits wherein the plaintiff was not a victim of occupational exposure. That is, he or she wasn't exposed to the deadly fibers during the course of their work. Many were exposed to the material second-hand when a family member, usually a spouse or father, returned from work with the fiber covering his clothing.
What's more, doctors are getting better at recognizing mesothelioma and offering a diagnosis. Although the disease is terminal – quickly so after diagnosis – early intervention can help to prolong a person's life by several years. Whereas years ago, patients may have rapidly declined without knowing for sure what was wrong or what caused their illness, we often know now with much more certainty.
And yet, insurers continue to rely upon statistical models that were developed by 1980s-era research. Researchers compared this to a motor vehicle that has had a single major tune-up in 25 years, despite racking up 100,000 miles. As the co-author of the study put it: "Most cars are going to need more than just an oil change."
However, that's the kind of planning insurance firms are giving their mesothelioma litigation. While there has been some attention paid and some minor tweaking here and there, researchers say an overhaul needs to be conducted.
For example, insurers reportedly haven't taken into consideration the number of claims that have been successfully filed by tobacco smokers and former smokers diagnosed with lung cancer. Traditionally, it would have been assumed that it was the cigarette smoke that caused the cancer. However, what we are finding is that asbestos can be a major cause of the disease as well, even in cases where the patient had a tobacco habit. Proving it can be a bit more challenging, but it is no longer considered outside the realm of possibilities.
Additionally, insurers aren't accounting for current and future claims stemming from home renovations. As previously mentioned, these fibers are in so many older buildings. A recent Queens College and Mount Sinai study revealed that short, intense bursts of exposure to asbestos can lead to serious illness. So someone renovating their older basement or attic could easily later be diagnosed with asbestos-related disease.
While insurance firms will inevitably take an adversarial approach to these claims, it is important for plaintiffs that these companies at least prepare their reserves and stand ready to pay out claims that are successfully made against them.
If you or a loved one is diagnosed with mesothelioma, call for a free and confidential appointment at (617) 777-7777.
Additional Resources:
Insurers be warned: Another wave of asbestos lawsuits is coming, research group says, Jan. 23, 2014, By Heather Isringhausen Gvillo, Legal Newsline Legal Journal
More Blog Entries:
Low Levels of Asbestos Exposure Can Cause Mesothelioma, Jan. 2, 2014, Boston Mesothelioma Lawyer Blog