Mesothelioma is one of the most dangerous and deadly forms of cancer. Patients are often given just months to live after a mesothelioma diagnosis. While there are treatment options available, families and loved ones of mesothelioma patients are often forced to face the inevitable. In another tragic mesothelioma case, a revered Brandeis English professor lost his life to mesothelioma. The professor was known for his passionate contributions to the literary community and dedication to his students.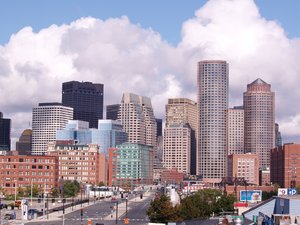 According to The Boston Globe, the teacher and writer examined politics and literature and made his life's work from making sense of politics and the economy with a particular focus on post-Civil War era works. He died in March in his Cambridge home of mesothelioma. Our Boston mesothelioma attorneys are committed to representing victims and families who have been impacted by asbestos exposure and mesothelioma. We will take a strategic approach to review your medical case, identify responsible entities, and pursue the compensation you and your family need and deserve. We are also abreast of mesothelioma-related news and developments in Boston and throughout Massachusetts.

The professor emeritus of English at Brandeis was the author of 8 books. Though mesothelioma is most commonly associated with asbestos exposure, the professor did not know where he may have encountered the dangerous material. This is similar to many cases of asbestos exposure where a victim may have been in contact with the material years, or more likely, decades before mesothelioma is discovered and diagnosed. He worked at Brandeis for more than 37 years before being diagnosed with cancer.
According to colleagues and students, the professor took a "less is more" approach, allowing students the intellectual space to explore their own questions and ideas. The professor was known for being a good listener and allowing students to come to their own conclusions and then he would push them to the next level. The Boston Globe reports that the professor moved to Cambridge 3 years ago where he became a member of the literary community and integrated into the history of political dissent. The professor was passionate about social justice and politics and wanted the nation to live up to its intellectual ideas by taking care of its people.
Prior to pursuing his teaching career at Brandeis, he received a BA from Yale and joined the Army Reserves in 1963. He moved to New York where he wrote freelance reviews and eventually landed in graduate school. He graduated with a Ph.D. from Harvard and began teaching at Brandies a few years later. He married a fellow graduate student in another department and they had two children together. The professor was a devout family man as well as a well-known member of the literary community. He retired in 2012 and funded scholarships to assist English graduate students.
Mesothelioma patients are often given only a short opportunity to pursue treatment options and to protect their legal rights. If you or someone you love has been exposed to mesothelioma, it is important to consult with an experienced advocate as soon as possible.
Contact Jeffrey Glassman Injury Lawyers for a free and confidential appointment at (617) 777-7777.
More Blog Entries:
Low Levels of Asbestos Exposure Can Cause Mesothelioma, Jan. 2, 2014, Boston Mesothelioma Lawyer Blog

Military Veterans at High Risk for Mesothelioma, Dec. 8, 2012, Boston Mesothelioma Lawyer Blog