The Utah Supreme Court ruled the fact of a personal injury verdict in favor of a mesothelioma victim did not bar a victim's heirs from pursuing wrongful death litigation against the same defendants for the same injury.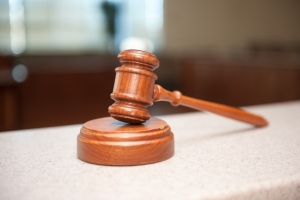 The ruling in Riggs v. Georgia-Pacific LLC was a marked victory for mesothelioma plaintiffs who wish to pursue additional action following the death of a loved one due to negligent asbestos exposure.
The high court ruled a wrongful death claim – even one arising out of the same injury and against the same defendants as a prior personal injury case – was not barred because the plain language of state statute held a wrongful death action as independent from any others. It is not foreclosed simply as a matter of law because decedent prevailed in a related personal injury action.

Had the court upheld a wrongful death action as derivative of a personal injury lawsuit, the outcome may have been different. This is not necessarily the norm in most states, but the Utah decision might serve as a guide for those states wherein the issue is not yet settled. The court noted the causes of action for personal injury and wrongful death are different, and aimed at compensating different kinds of losses. While a personal injury action is aimed at directly compensating an individual for economic expenses (i.e., medical bills, lost wages and other personal economic consequences of an injury), wrongful death is often not economic in nature. It focuses often on loss of society, companionship, love and protection. There is an economic element – particularly if decedent was a significant supporter of the family – but it's not always central.
In Riggs, plaintiff is the son-in-law/personal representative of his decedent mother-in-law's estate. He brought a wrongful death lawsuit on behalf of her children and heirs for negligent exposure to asbestos resulting in mesothelioma and, ultimately, death.
Decedent developed peritoneal mesothelioma in 2007, and later that year filed a personal injury action against Georgia-Pacific, Union Carbide and a number of other defendants, claiming they caused her mesothelioma. She alleged she had come in contact with asbestos-containing products defendants manufactured while she worked in a school, in apartment units her brothers built on family property and in a house she lived with her father.
In 2010, a jury found she was entitled to $5.25 million in damages, allotting 5 percent of fault to Georgia-Pacific and 20 percent to Union Carbide. Remaining fault was distributed amongst other parties. Less than two weeks after that verdict was issued, decedent died. An appellate court later affirmed the judgment.
Two years later, the wrongful death lawsuit was filed against Georgia-Pacific, Union Carbide and others. Her heirs sought compensatory and punitive damages, asserting her death was caused by defendants' products containing asbestos. Plaintiffs conceded they are barred from re-litigating the same issues as arose in the personal injury lawsuit, but argue the issue in the wrongful death lawsuit is simply whether decedent's exposure to defendants' products caused her death and, if so, what damages heirs are owed.
Defendants moved to dismiss the claims on grounds he previous personal injury trial and judgment precluded the wrongful death lawsuit.
Trial court denied defense motion to dismiss, finding heirs had a separate cause of action for wrongful death. The state supreme court granted review of the matter on defendants' request, and affirmed that judgment.
If you or a loved one is diagnosed with mesothelioma in Boston, call for a free and confidential appointment at (617) 777-7777.
Additional Resources:
Riggs v. Georgia-Pacific LLC, Jan. 30, 2015, Utah Supreme Court
More Blog Entries:
Bankrupt Asbestos Producer Sets Aside $375.5 Million for Future Mesothelioma Victims, Jan. 24, 2015, Boston Asbestos Injury Lawyer Blog