Costs for medical treatments for cancer are expected to skyrocket in the next eight years, according to a recent study in The American Journal of Managed Care.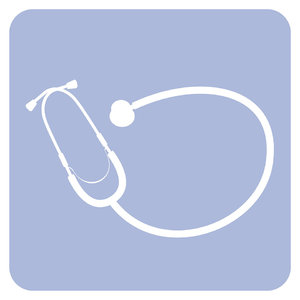 In particular, medical treatments for rare, more aggressive types of cancer, such as mesothelioma, are expected to accelerate at a fast clip.
Our Boston mesothelioma lawyers know that this makes it all the more critical for our clients to obtain results in their litigation efforts. Although mesothelioma is a fatal disease, medications and treatments to prolong life and enhance the quality are extremely expensive. As it is, they can practically bankrupt a family, even if the individual does have health insurance.
What's more, those who suffer from mesothelioma may be younger than your average cancer patient. As they have not yet reached retirement age, they and their families are often not financially prepared when the person diagnosed must stop working.
One piece of good news is that the Social Security Administration, which doles out government support for those suffering from serious, long-term disabilities and illnesses, has added peritoneal mesothelioma to its list of compassionate allowances. It is among one of the select few illnesses in which a diagnosis allows a person to fast-track their disability claim, so that they may receive benefits sooner. (In other cases, the process of application is more rigorous and time-intensive.)
Still, these benefits will help in covering day-to-day expenses, but they usually aren't nearly enough to cover medical costs. Even when a person receives Medicare, the medical bills are typically so astronomical that the costs aren't covered.
A person who has been diagnosed with mesothelioma has almost always, at some point, been exposed to airborne asbestos fibers. Many, many companies used this material because it was cheap and effective, despite knowing the risks it posed to workers and consumers. This is why, in addition to seeking out medical treatment in the early stages, it's critical to meet with a mesothelioma lawyer who is experienced in obtaining financial compensation for clients from those responsible for the exposure.
This new study just further underscores the importance.
Conducted by researchers at RTI International and the Centers for Disease Control and Prevention, the study indicates that cancer treatment costs are going to see a major increase in the next several years. The lowest increase is expected in Washington D.C., where costs will rise by about 35 percent, while the highest increase is expected in Arizona, where costs are expected to climb by an eye-popping 115 percent. In some cases, individual state costs for cancer treatments are expected to top $28 billion more a year.
Those conducting the study used a comprehensive method to predict these increases. They analyzed data from the U.S. Census Bureau population forecasts, as well as information from the 2004 to 2008 Medical Expenditure Panel Survey. From there, they made predictions on how many people in each state are likely to require some form of cancer treatment in 2020, and predicted what the average cost of that treatment is likely to be.
Even in those areas where cancer rates overall were expected to decline, costs still increased sharply. This was even when inflation costs were adjusted. Overall, costs are expected to jump by nearly 4 percent each year.

If you or a loved one is diagnosed with mesothelioma in New England, call for a free and confidential appointment at (617) 777-7777.
Additional Resources:
Study: Cancer Care Costs to More than Double in Some States by 2020, Sept. 24, 2012, News Release, RTI International
More Blog Entries:
Asbestos Firm's Attorney Fraud Claims Fall Flat, Oct. 2, 2012, Boston Mesothelioma Lawyer's Blog