According to a recent news article from the Patriot Ledger, the Massachusetts Department of Environmental Protection (MassDEP) has finally approved an asbestos abatement plan for a church that is slated to be demolished in Quincy.  This is after a month-long shut down on the project so an asbestos abatement plan could be reviewed and approved.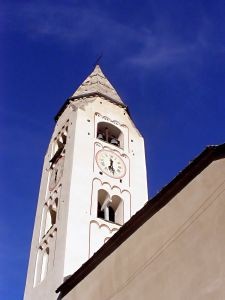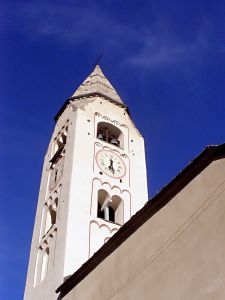 The plan that was ultimately approved was drafted by a licensed asbestos abatement firm in Boston.  The need for this shutdown, or freeze as they called it, came as result of concerns that asbestos was being removed or otherwise handled in an unsafe manner.
As our Boston asbestos injury lawyers can explain, the reason that asbestos must be handled so carefully is because when it is in a crumbling state, as is often the case in a building being renovated or demolished, dust will be sent into the air, and that dust is made up of microscopic asbestos fibers.
When these fibers enter the victim's lungs, they can become embedded in a protective layer of tissue known as the mesothelium.  Over time, these fibers can metastasize into the deadly form of cancer known as mesothelioma.  While many think of mesothelioma as lung cancer, it is actually a distinct form of cancer from the type of lung cancer people get from smoking cigarettes.  Mesothelioma can and often does form in the lungs, but it can also form in the stomach or chest cavity or anywhere else that mesothelium is present.  Once a person gets mesothelioma, it can then rapidly spread to any other part of the body.
One of the interesting and deadly things about mesothelioma is that most patients do not know they have the disease until 20 to 50 years after initial exposure. By the time they have symptoms and go to the doctor, they are often told they do not have long to live, since the cancer is in such an advanced state.
This property in Quincy is no longer going to hold a church. The lot where the church is now sitting was already subdivided into four separate parcels, and, when the demolition project is finally complete, a homebuilder intends to build a single-family home on each of the four pieces of property.
Many in the community who owned property and homes near the church were concerned about the amount of time it was taking to approve an asbestos abatement plan.  The reason they were worried is because there were now loose asbestos shingles on the roof, and they were worried that they would be exposed to the deadly asbestos fibers. While normally this would not be a concern if the shingles were not disturbed, since some demolition without proper asbestos safety protocols was performed, this was creating a potentially very dangerous condition.
This was not, however, the only fight, as the builders first wanted to build a large multi-unit condominium on the property, and those in the neighborhood did not want that being built, so they agreed to the four single-family dwellings.
If you or a loved one is diagnosed with mesothelioma in Boston, call for a free and confidential appointment at (617) 777-7777.
Additional Resources:
State allows demo prep to continue at closed Quincy church, July 6, 2016, The Patriot Ledger, By Patrick Ronan
More Blog Entries:
Rondon v. Hennessy Industries, Inc. – "Inevitable Use" Standard in Asbestos Litigation, July 2, 2016, Boston Mesothelioma Attorney Blog