A lawsuit brought on behalf of six individuals who died from asbestos-related disease alleges defendants Cahill Gordon & Reindell LLP and BASF Catalysts LLC fraudulently destroyed evidence relating to asbestos-containing talc products.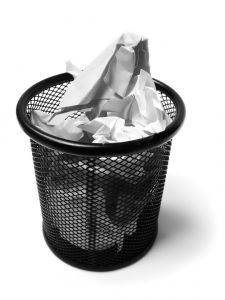 The complaint alleges the companies' actions have ruined potentially thousands of asbestos product liability lawsuits against them.
Boston asbestos lawsuit lawyers have learned that in all six cases, there is evidence that the plaintiffs were sickened by exposure to talc manufactured and sold by Englehard Corporation, a predecessor of BASF.

Pertaining to the fraud, the plaintiffs say the defendants purposely destroyed certain pieces of evidence that would have proven the products that Englehard made contained asbestos. Further, they allege, the company lied that the documents even existed.
This case is noteworthy because so much of what we have heard in recent months involves defendant allegations of plaintiff fraud in asbestos cases, specifically related to lawsuits filed against multiple companies for equal liability in the same person's sickness.
But the "greedy trial lawyers" line doesn't ring true in the vast majority of cases. The reality is that asbestos exposure illness is devastating to victims and their families. Mesothelioma is a fatal form of cancer, and there is no known cure. Companies that manufactured and sold asbestos-containing products knew how dangerous these materials were, and yet did nothing to warn workers or protect them.
Today, companies are having to pay the price for that, and the massive scope of company misdeeds is only just now beginning to come to light. Because of the enormous number of lawsuits and claims, companies want to flip the script and pretend they are the victims.
The truth, as this case shows, is some of these firms are engaging in the same sort of concealment actions they have been for decades. They may no longer be profiting from asbestos sales, but they are scrambling to reduce their liability however they can, in some cases reportedly crossing legal boundaries to do it.
According to the claim, the defendants' actions were "highly-organized," occurred over the course of several decades and involved the intentional gathering, destruction and concealment of evidence.
The plaintiffs were all natives of either Ohio or New York, but the complaint was filed in New Jersey, where the firms were headquartered.
A lower court had declined to certify the complaint as a class action lawsuit, and the federal court plans to weigh whether New Jersey law was properly executed.
A similar claim was made not long ago in Louisiana, where three claimants alleged that ITT Corp., the successor of Goulds Pumps, engaged in fraud by actively working to conceal material information in ongoing asbestos lawsuits. The plaintiffs alleged they were exposed to asbestos-containing products while employed at a paper mill outside of New Orleans. As a result, they contracted asbestosis, pneumoconiosis, asbestosis and other related diseases.
Those claims were settled. However, it wasn't until after the settlement agreements were reached that the plaintiffs reportedly learned that the defendants failed to disclose they had knowledge of the asbestos hazards at the time the men worked at the paper company. Absent this knowledge, the men accepted settlement amounts that were decidedly less than they might have been able to attain had this information been available.
A decision in that case is still pending.
If you or a loved one is diagnosed with mesothelioma in New England, call for a free and confidential appointment at (617) 777-7777.
Additional Resources:
Third Circuit hears case alleging asbestos evidence destruction, March 27, 2014, By Heather Isringhausen Gvillo, LegalNewsline
More Blog Entries:
Advocacy for U.S Navy and Military Veterans With Mesothelioma, March 17, 2014, Boston Mesothelioma Lawyer Blog