We have recently been hearing about asbestos and mesothelioma a lot lately in terms of how President Barack Obama and some members of Congress are using the U.S. Environmental Protection Agency (EPA) to finally ban the sale, manufacture, and importation of asbestos. Now, the latest asbestos trouble may be hitting close to home for our federal lawmakers.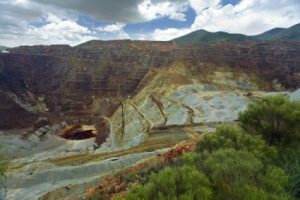 While many people believe asbestos was banned in the U.S. in the late 1970s, that is not exactly accurate.  There was a ban on the use of all asbestos products to be enforced by the EPA, but it was not done with the full assistance of Congress.  There was a lawsuit that challenged the constitutionality of this asbestos ban, and the Supreme Court ultimately overturned the asbestos ban on grounds that it was unconstitutional.  This is not to say that Congress could not create such a ban, but the manner in which it was done back then was not constitutional.
Now, officials are trying to do something to close this regulatory loophole.
In the years that followed, there were partial bans that largely reduced the number of asbestos products on the market.  Additionally, as our Boston mesothelioma attorneys can explain, due to the fact that the general public was aware of the dangers of asbestos, it was much harder to get consumers to knowingly buy the products.
As it turns out, the asbestos industry insiders were well aware of the dangers of asbestos for over a hundred years before the general public became aware.  It was not an accident, as the asbestos industry did whatever they could do to keep this information from the general public because they were making a lot of money.  They also knew that it would take between 20 and 50 years for most victims to become noticeably sick with mesothelioma, and, by that point, they have very little time left to live.  It should also be noted that asbestos has been used for thousands of years.  It is naturally occurring silica element that is a known carcinogen, but also has a remarkable ability to resist heat, fire, caustic chemicals, and electricity.  While they did not know anything about mesothelioma, medical workers 2,000 years ago document that people were becoming sick years after exposure to asbestos.
Until very recently, companies could still sell anything that contained less than one percent of asbestos and list it as asbestos free.  Due to the recent legislation, this is no longer the case.  However, even with no new asbestos, the asbestos that is already everywhere is a major problem.  According to a recent news feature from U.S. News, the Senate gallery and other rooms in the buildings had to be evacuated because of fears of possible asbestos exposure.  This particular area was the press gallery where an air duct broke.  They are not sure when the air duct broke, but when it was noticed, building officials became concerned that there was quite possibly asbestos in that air duct, and the deadly asbestos fibers could be released into the air in the building.
The Office of the Architect of the Capitol, which is responsible for the maintenance of the building, says that the senate chamber itself is not affected and is safe for senators, workers, and visitors.
If you or a loved one is diagnosed with mesothelioma in Boston, call for a free and confidential appointment at (617) 777-7777.
Additional Resources:
Senate rooms evacuated after possible asbestos exposure, August 11, 2016, US News, By Mary Clark Jalonick
More Blog Entries:
Rondon v. Hennessy Industries, Inc. – "Inevitable Use" Standard in Asbestos Litigation, July 2, 2016, Boston Mesothelioma Attorney Blog