Despite a ruling by the California Supreme Court in favor of defendant in Webb v. Special Electric, the case was still ultimately decided in favor of plaintiff upon remand.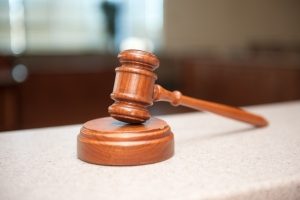 The state high court's ruling in this asbestos injury lawsuit involved something called the "sophisticated intermediary doctrine." This ruling provided an additional viable defense for defendants in product liability lawsuits, such as those filed against makers and distributors of products that contained toxic asbestos.
Even so, plaintiff in the case prevailed. 
According to court records in Webb, defendant was a broker that was in the business of selling crocidolite asbestos to another firm, which then used it to make pipe that was then sold to a third company. That third company was plaintiff's employer.
Plaintiff, who was diagnosed with mesothelioma, sued defendant Special Electric, asserting failure to warn. Defendant, however, asserted the sophisticated intermediary doctrine defense as a preclusion to the failure to warn claims.
The court ruled that suppliers like Special Electric have to give a warning to intermediaries – such as the second company in this case – unless it can show the intermediary was so sophisticated, it should have known about the harm. In that case, the duty to warn would fall on the shoulders of the intermediary.
Defense proponents were extremely happy when the California Supreme Court handed down its initial ruling, which laid the groundwork for an additional legal defense to both negligent failure to warn and strict liability claims. In those cases, defense experts argued, it's important that suppliers of raw materials – including suppliers of asbestos – who have no real or practical way to warn end users of the possible dangers know they can rely on some sophisticated intermediary to deliver adequate warnings.
However in this case, there was evidence that plaintiff breached its duty to warn the second and third companies and other foreseeable users – such as plaintiff – about the possible risks of exposure to asbestos.
In other words, while defendants can rely on a sophisticated intermediary to give a fair warning to end users, there was evidence in this case defendant manufacturer didn't give an adequate warning to those intermediaries.
Although this case was out of California, our Boston mesothelioma attorneys know that the decision by the state supreme court was heavily reliant on certain elements of the Restatement of Torts, which is followed by most other states.
Many legal analysists who had been watching the case prior to it being heard by the California Supreme Court believed the sophisticated intermediary doctrine would be adopted by the court. However, in this particular case, the trial court didn't accept the defense by Special Electric that the second company in this case was a sophisticated intermediary.
The argument by Special Electric was that because the second firm itself mined asbestos, it knew or should have known the dangers of asbestos-laden products.
However, part of the reason the lower court didn't accept this assertion was because it found defendant was distributing a type of asbestos that is far more dangerous than the kind the second party was selling.
Plaintiff was a man who handled asbestos-laden pipe during his work at a pipe and supply company from the late 1960s through the late 1970s. It was estimated defendant supplied the second company with some 7,000 tons of crocidolite asbestos from the 1970s through the 1980s.
If you or a loved one is diagnosed with mesothelioma in Boston, call for a free and confidential appointment at (617) 777-7777.
Additional Resources:
California adopts asbestos defense, but defendant loses case anyway, July 26, 2016, By Kerry Goff, Legal Newsline
More Blog Entries:
Burnham Boiler Maker to Pay $28M in Two Asbestos Trials, July 28, 2016, Boston Mesothelioma Lawyer Blog