While the general public did not become aware of the dangers of asbestos until the 1970s at the earliest, the asbestos industry was well aware of the risks associated with their products prior to that.
Through the discovery process in civil mesothelioma lawsuits, we know not only was the asbestos industry aware of the dangers, those involved took affirmative steps to hide this knowledge from the public and even fraudulently marketed some of their asbestos-laden materials as safe alternatives to asbestos.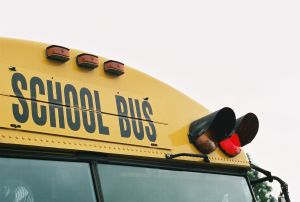 It is this willful and wanton disregard for the safety of factory workers, construction workers, and consumers of asbestos-containing materials that has led to the award of extremely high verdicts including punitive damages.
According to a recent news article from CNY, the family of a deceased school bus driver from upstate New York was awarded $7.7 million in a mesothelioma lawsuit. In this case, plaintiff was employed as school bus driver from 1957 to 1994. During that period, plaintiff was exposed to asbestos on daily basis while in the bus garage.

Whenever mechanics worked on the buses, which was quite frequently, asbestos dust was released into the air. The brakes, clutches, and gaskets were known to contain asbestos. As our Boston mesothelioma lawyers can explain, asbestos was commonly used in the auto parts industry during much of the last century because it was a cheap material naturally resistant to heat, fire, caustic chemicals, and electricity. The resistance to heat and chemicals makes it a seemingly perfect material to use in brakes, which can become extremely hot on commercial vehicles to the point of failure, and gaskets, which are exposed to high temperatures and caustic chemicals.
In this case, opening statements were made on December 4, 2014 and the jury returned a verdict December 22, 2014. The jury's reasoning for the nearly eight million dollar verdict was to compensate plaintiff's estate for the pain and suffering of victim before he died, as well as the emotional hardship to victim's surviving spouse caused by her husband's death.
It is important to note that in the Commonwealth of Massachusetts, an jury award in civil court will typically be limited to what are known as compensatory damages. Compensatory damages, as the name implies, are designed to compensate plaintiff for any pain and suffering, medical bills, funeral expenses, lost wages, and other special damages. Basically, compensatory damages are designed to put plaintiff in a position she would have been in had the accident or illness not occurred. It is hard to place a monetary value on pain and suffering, or a person's life, which is exactly what a jury is being asked to do in a mesothelioma lawsuit when rendering a verdict.
In addition to compensatory damages, punitive damages are available when defendant's conduct was not only negligent, but showed a complete disregard for the safety of others. In this case, defendant is said to have acted in willful and wanton manner. Punitive damages are designed to punish defendant for engaging such conduct and to send a message saying this type of conduct will not be tolerated by society.
If you or a loved one is diagnosed with mesothelioma in Boston, call for a free and confidential appointment at (617) 777-7777.

More Blog Entries:
Asbestos Pipes a Top Cause of Exposure, July 11, 2014, Boston Mesothelioma Lawyers Blog