A third wave of mesothelioma cases are being discovered from asbestos exposure in Boston and throughout the country.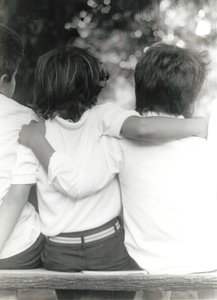 Most of the cases our Boston mesothelioma attorneys handle are from individuals who worked closely with asbestos materials many years or decades ago. These were people who worked in mines or in manufacturing or construction.
Increasingly, however, more younger patients are being identified as "third wave mesothelioma patients," or those who were exposed as bystanders.
A prominent example was recently outlined in The Great Lakes Advocate newspaper. Australian Lincoln Hall gained notoriety in 2006 when he scaled the 28,000-foot Mount Everest, overcoming death-defying odds in surviving after suffering from a severe case of altitude illness which included brain swelling, hallucinations and extreme lethargy. He had been left for dead by the sherpas after deliriously trying to re-climb the mountain before collapsing. A crew returned expecting to find his body, but instead found him frostbitten - but, miraculously, alive.
Then late last month, he died from mesothelioma.
Reportedly, he and his father used to construct forts, known as cubby houses. Their makeshift play houses reportedly contained cement flat sheets that were made with asbestos.
This so-called third wave of sufferers are often younger than one might expect. That's because asbestos exposure can take sometimes as long as 40 years to reveal itself. Many of those individuals who worked directly with asbestos have either passed away or are expected to in the near future.
Asbestos, which is a naturally occurring mineral that has been known to cause lung and heart diseases as well as cancer, was used in a wide variety of products throughout the 20th century, but its use continued well into the 1980s in the U.S. Older structures and products continue to pose a threat, even though it may no longer be legally used here. Some countries, however, continue to use asbestos in their materials. Others have only recently outlawed its use - for example, Australia in 2003.
The fact that it's outlawed in the U.S. doesn't mean the exposure risk has been eliminated. The U.S. Occupational Safety & Health Administration is constantly citing building and construction companies for improper removal of asbestos, putting not only the workers but the general public at risk. Scientists have even gone so far as to liken asbestos waste to nuclear waste, in terms of the ravages it can inflict upon the human body.
Sometimes, new homeowners want to invest in an older home for its charm, only to find out too late that it was constructed with materials containing asbestos. There have also been multiple situations where asbestos was discovered in schools, churches and public buildings. These types of exposures are all part of this third wave.
In the U.S., there are an estimated 3,000 new cases of mesothelioma every single year, according to The American Cancer Society. The British Journal of Cancer has reported that mesothelioma cases are expected to peak sometime around 2015.