A recent jury verdict against The Goodyear Tire and Rubber Company and Goodyear Canada of $22 million for workers exposed to asbestos in the 1970s is a sign of the potential future litigation that will be brought against companies for ignoring the devastating effects, the Bradenton Herald reports.
Boston Mesothelioma Lawyers believe now is the time to act if you or a loved one inhaled asbestos for years at work, in an old building or in years of service in the U.S. military. This incurable cancer acts slowly and quickly at the same time.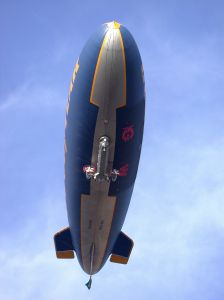 As someone exposed to asbestos continually inhales its microscopic fibers day after day and year after year, the fibers travel through the blood system before depositing on the lining of major organs such as the lungs and heart. There, they cultivate for years and sometimes decades before causing health problems. Many workers from the 1960s and 1970s have had few symptoms over the last 30 or 40 years but are now being diagnosed with mesothelioma or other asbestos-related illnesses. And after diagnosis, the median time to live is only 12 months. Short-term exposure to asbestos has also been linked to mesothelioma.
Sadly, many companies and businesses were aware of the dangers of asbestos, but continued using the substance because of its durability, cost and usefulness. And even as more and more facts came out over the years about the deadly substance, companies were resistant to renovating their buildings and old factories, leaving workers at risk.
In this case, two workers were exposed to asbestos in gaskets while working as steamfitters between 1969 and 1973 and a number of upstate New York job sites near Buffalo. Goodyear manufactured sheet gasket material that contained asbestos.
One of the men was diagnosed with lung cancer and was awarded $11.6 million for pain and suffering and $1.9 million to his widow. The jury found the companies 42 percent responsible for his lung cancer, though he smoked.
As for the other man, the jury found the companies 12 percent responsible for the lung cancer, though he, too, smoked. His family was awarded $8.5 million in pain and suffering.
These are large numbers and they show that the jury believed the company ignored the risks of asbestos and still used the material in their buildings. And for these two men, it became fatal.
More and more of these cases are popping up across the country because baby boomers exposed to asbestos are now being diagnosed and are seeking lawsuits to take care of their families. But it is crucial to act quickly if one has been diagnosed with mesothelioma.
These cases require sometimes years of research to detail the facts and put together a case in court. But our firm is committed to helping those who have unjustly been exposed to asbestos that has caused painful and life-threatening illnesses.

The Law Offices of Jeffrey S Glassman provide representation of mesothelioma victims who have been unlawfully exposed to asbestos in Boston and the surrounding areas. Call (617) 777-7777 for a free and confidential consultation to discuss your rights.
More Blog Entries:
Lawsuit Blames Asbestos Exposure For Veterans' Mesothelioma, Death: June 30, 2011
As Boston Baby Boomers Age, Mesothelioma Diagnoses Could Rise: June 21, 2011