A Mississippi judge is in hot water after the Mississippi Supreme Court ruled that he shouldn't have presided over an asbestos trial where the victim was awarded $322 million, the largest single-plaintiff asbestos award ever, Thomson Reuters reports.
The judge had a conflict of interest that should have prevented him from hearing the trial against Union Carbide Corp. earlier this year. Now it's likely the huge jury award will vanish and a new trial be scheduled.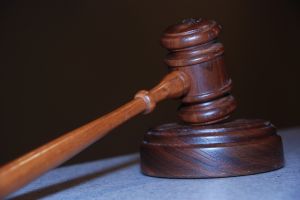 It's been well documented that exposure to asbestos in Massachusetts can lead to a diagnosis of mesothelioma. And as our Boston mesothelioma lawyers have said time and time again on this blog, a mesothelioma diagnosis typically means a person lives another 12 months, on average.
While this is a slow-moving illness — it can take years or decades before a person who is affected spots the cancer– it moves quickly to death once a person does get diagnosed. Typical symptoms include heavy coughing, fluid build-up and chest pain. These can all be symptoms of old age, which is often why it goes undiagnosed for so long.
Many workers in old mines, factories and buildings were exposed to asbestos 30 and 40 years ago when their companies knew the dangers and did nothing to stop it. The problems with asbestos began being uncovered as early as the 1960s and 1970s, when people began falling ill.
As researchers found, once asbestos got into a person's body, it attacks the lining of major organs. Tumors form and the cancer spreads, leaving the person unable to fend off its progress.
Many victims didn't know that their job entailed putting their lives at risk. When companies didn't tell their employees that their products contained asbestos or that they knew there were risks to working with it, that is unlawful.
Many buildings contained asbestos as an insulator, helpful in its fire resistant properties and cost. Piping, floor and ceiling tiles, brake pads and other commonly used products contained asbestos until recent decades. It has never been officially banned in the United States.
Union Carbide is a chemical production company that has been around since the early 1900s. Their products range from household uses to automotive, oil and textile uses.
In a lawsuit out of Mississippi, they were on the hook for $322 million after plaintiff Thomas Brown sued and won. He was allegedly exposed to asbestos after Union Carbide sold asbestos to Montello Inc. to use in drilling. In April, the jury agreed and awarded the large verdict.
But in an appeal, the company argued that the judge shouldn't have been on the trial at all. His father was a plaintiff in an asbestos case against Union Carbide and he had made rulings that could end up benefiting his father's pending claims.
During the trial, the company said, he made biased remarks against the company and its co-defendant, Chevron Phillips Chemical.
The state's high court agreed and ordered the judge to recuse himself from the trial, noting its doubts that the judge could be impartial. Union Carbide now expects the verdict to be thrown out and a new trial held.

Jeffrey Glassman Injury Lawyers provide representation of victims exposed to asbestos who have been diagnosed with mesothelioma in Boston and throughout Massachusetts and New England. Call (617) 777-7777 for a free and confidential consultation to discuss your rights.
More Blog Entries:
Jury Awards U.S. Navy Veteran $32 Million for Asbestos Exposure: September 13, 2011
Additional Resources:
Miss. asbestos judge ordered to step aside, by Carlyn Kolker, Thomson Reuters