A recent article out of Pennsylvania makes some good points about mesothelioma in New England and beyond.
The good news is that at least National Mesothelioma Awareness Day has gotten into the national psyche and provided more awareness of this incurable and fatal form of cancer. The day, designated as such by the United States Congress, was September 26 and communities across the country used the day to remember loved ones who were struck down by this form of cancer and to raise awareness to those who aren't familiar with it.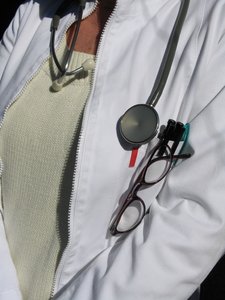 People diagnosed with mesothelioma in Boston tragically either were U.S. military veterans who were exposed to asbestos while serving our country or were workers in plants, factories or older buildings. Many buildings in the United States were constructed with asbestos because it is fire-resistant and can be used in many products, from insulation to ceiling tiles to use as coating for piping and brake pads.
After exposure, which can be as short as a matter of months, the asbestos forms tumors, typically in the chest along the lining of the heart or lungs. By the time they are discovered, the tumors are usually inoperable. The likely symptoms are chest pain, fluid build-up and heavy coughing.
Sadly, many people chalk up the symptoms to old age or years of smoking and don't visit a doctor who specializes in asbestos-related illnesses, never having thought of asbestos being a culprit.
When someone is finally diagnosed with mesothelioma — it can take years or even decades for persistent symptoms to present themselves and for a diagnosis to be made — they typically live only about a year, on average.
It is a sad culmination to what is typically a long, full life filled with memories. But the last year is often marked with health struggles, frustration, resentment and sadness. Many people feel betrayed by the companies for whom they dedicated decades to in service.
Get checked out by a doctor if you have these symptoms and then meet with an experienced Boston mesothelioma lawyer, who can help.
Five pertinent facts about mesothelioma:
Treatment: Researchers have a basic knowledge of the cell biology and research has increased in recent years. Few treatment options are available that target mesothelioma specifically, which is why the median lifespan after diagnosis is so low.
September 11: An increase in diagnosis is expected in the next few years as survivors and volunteers of the September 11 attacks, specifically in New York, come to realize they have been exposed to asbestos from the buildings that collapsed and the toxins that were in the air that day and the following months.
Other exposures: The article states that 35 million attics in the United States contain contaminated vermiculite. Vermiculite is a natural mineral that had similar uses as asbestos. Much of the vermiculite contained asbestos and therefore was contaminated and caused health problems.
Long term hopes: Asbestos isn't banned in the United States, but both branches of Congress tried to pass legislation banning it in 2007.
Future funding: Lawmakers in recent years have added mesothelioma to the group of cancers and illnesses that need funding in order to seek cures and to better understand this deadly cancer.

The Law Offices of Jeffrey S Glassman provide representation of victims exposed to asbestos who have been diagnosed with mesothelioma in Boston and throughout Massachusetts and New England. Call (617) 777-7777 for a free and confidential consultation to discuss your rights.
More Blog Entries:
Jury Awards U.S. Navy Veteran $32 Million for Asbestos Exposure: September 13, 2011
Mesothelioma Awareness Day on Sept. 26 in Boston: September 12, 2011
Additional Resources:
5 Things to Know About Mesothelioma, by Kevin Haslam, Limerick-Royersford-Spring City Patch