As our Massachusetts mesothelioma lawyers have reported recently on the Mesothelioma Lawyers Blog, parents and state officials have become more active in their efforts to eliminate asbestos from hindering our children.
Schools in Medford, Haverhill and North Reading have been in the news in recent months either for improperly removing asbestos from a school or because asbestos was just discovered. It's unbelievable that 40 years after asbestos was first being investigated and after scores of people have been diagnosed with mesothelioma in Boston and nationwide, schools are just now looking into this deadly mineral.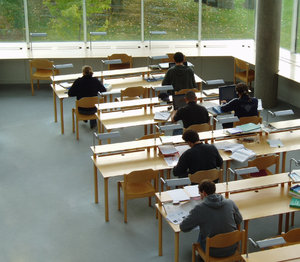 Remember, schools that were built in New England were built 100 years ago, in some cases. At that time, the ill-effects of asbestos weren't known and the material was fire-resistant, which gave it great value. But over the years, its negative effects have been well documented and yet officials apparently haven't taken notice.
Even a little bit of exposure to asbestos can lead to a lifelong illness that kills. Mesothelioma has no cure and it is fatal 100 percent of the time. Once diagnosed, a person will die within 12 months, on average.
Our school-aged children must have all the educational opportunities in the world if they are to succeed. And that includes being healthy at school. They shouldn't be put at risk simply to have the right to learn and improve their future.
In Charlotte, North Carolina, officials there have also just discovered asbestos in an elementary school. Officials planned on using the Thanksgiving holiday break to dig in and remove asbestos from the school, WSOC TV reports.
Officials have found 3,600 square feet of ceiling tiles that have asbestos. The school district called it a "preventative measure." Asbestos not only was used to coat pipes and brake pads and insulate buildings, but it was also used in the creation of floor and ceiling tiles. It's less of a "preventative measure" and more of a necessity.
Officials are saying the ceiling tiles aren't a hazard, but could be a future hazard. Yet, any asbestos is a hazard. If it flakes apart, it can be ingested and could lead to a mesothelioma diagnosis years down the road. Children, who may have a less-developed immune system, could be affected more rapidly than adults.
Schools mustn't delay removing asbestos from the premises. Asbestos was used in gym floors, cafeterias, classrooms, boiler rooms and everywhere else during construction decades ago. That means children can be exposed every day. If a school was built with asbestos, it must be removed and removed safely to ensure that it isn't stirred up and left in place.
School officials must be more proactive and parents should be, too. Ask questions and make sure the pressure is on authorities to keep our children safe at school.

Jeffrey Glassman Injury Lawyers provides representation for victims exposed to asbestos who have been diagnosed with mesothelioma in Boston and throughout Massachusetts and New England. Call (617) 777-7777 for a free and confidential consultation to discuss your rights.
More Blog Entries:
Parents Want Massachusetts School With Asbestos Rebuilt: November 11, 2011
Asbestos Exposure at School Leads to Mesothelioma Diagnosis: October 21, 2011
Medford Schools Fined for Improperly Removing Asbestos: October 7, 2011