On the corner of D and Athens Street in South Boston sits a red brick building that served as South Boston's main police station for just less than 70 years before it finally closed in the early 1980s. Since its closure, the building sits empty, and it has for many years, but city officials hope that will not be the case for much longer.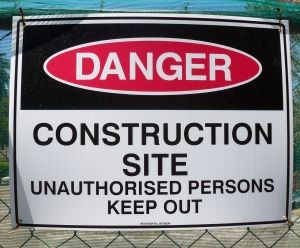 According to a recent news article from the Boston Globe, the old Southie police station is going to be turned into a state-of-the-art housing facility for military veterans.   While the building has never been declared a historic structure, it does have a significant amount of history, and the building itself has a great deal of character. After all, it was designed by the same architect who designed the courthouse on East Bay Street and Fenway Park, where the Boston Red Sox play.
One of the most difficult aspects of this project for the new architect is turning the structure into a facility that will be functional as veterans' housing while still keeping the same look as the original building. Normally a project like this one requires the entire interior of the structure to be gutted, but that will involve creating extensive temporary support structures during the renovations.
The other problem, which has become readily apparent and is causing a delay, was the "surprising amount" of asbestos found in the old building. This is notable, because the amount of asbestos was surprising even for a building constructed during the same time period.
While asbestos is a naturally occurring element that humans have used for thousands of years, due to its remarkable ability to resist fire, heat, electricity, and caustic chemicals, it wasn't until the industrial revolution in Western Europe and the United States that it was heavily mined and used in virtually every aspect of production and construction. Interestingly, it was not resistance to heat and fire that made it such a valuable material, but rather the fact that it made such a good bonding agent. This made it very useful in industrial cements, plastics, gun plastic cement (joint compound), linoleum flooring, and other such applications. Its ability to resist fire made it useful as insulation material.
However, as we know now and have proven in many asbestos exposure lawsuits in Boston, the material is deadly to humans, and the companies who used it were well aware of this fact and spent a lot of effort to hide that fact from the general public.   This included the miners, factory workers, and construction workers who were around the toxic fibers on a daily basis. The reason they were able to get away with it as long as they did was because, as they were well aware, it would take between 20 and 50 years for most workers to become sick.
In the case of the old police station, it is estimated that the asbestos remediation process will take around $415,000 to complete. Fortunately, the South Boston development corporation has secured a grant to cover the costs of asbestos abatement (removal).
If you or a loved one is diagnosed with mesothelioma in Boston, call for a free and confidential appointment at (617) 777-7777.
Additional resources:
Restoring old Southie police station hasn't been easy, November 3, 2015, Boston Globe, Jon Chesto
More Blog Entries:
Mesothelioma Lawsuits for Shipyard Workers, July 30, 2014, Boston Mesothelioma Lawyers Blog