There is no question that being an asbestos abatement professional is a hazardous job.  Workers in this industry are at high risk of inhaling asbestos fibers that are too dangerous for anyone else to be around. For this reason, the industry is heavily regulated and employers must ensure workers have all the proper protection and training. This can be costly, but it's necessary.
Unfortunately, as a recent incident revealed, even asbestos abatement firms sometimes cut corners to save costs, putting workers – and the public – at risk.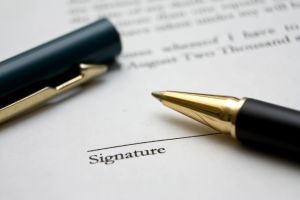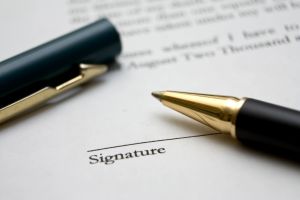 If a property owner suspects that there is asbestos on his or her property, the first thing that must be done is for a certified asbestos inspector to come and take samples.  Once these samples are collected, they will be sent to a materials testing lab for microscopic analysis.  The lab will not only determine if there are asbestos fibers present, but what kind of asbestos fibers they are, which is important, because some are even more dangerous than others.
Once it has been confirmed that there are asbestos fibers present, the landowner must work with a licensed asbestos abatement firm to create an abatement plan that will pass local and federal environmental standards and then the work must be done by certified workers with proper safety equipment.  The safety equipment must include personal protection and ventilators or respirators.
The problems in one case came with the certification process, according to a recent news release from Insurance Journal.  In this case, the owner of a company that was licensed to provide federally compliant mandatory training for asbestos contractors pleaded guilty to providing fake certificates of compliance for people who knew had not taken the required course or who had not passed the requisite knowledge tests.
Prosecutors said defendant certified numerous asbestos workers between 2013 and 2016 who had never completed the training as mandated by the United States Environmental Protection Agency (EPA).  While he has not yet been sentenced, the plea agreement stated that federal prosecutors would cap their allocation at probation and the payment of a fine.   This means that the prosecutor will not ask defendant to spend time in a federal prison unless he violates his probation in the future.  However, it should be noted that the sentencing judge has the power to send defendant to prison if he or she believes that a departure from the voluntary sentencing guidelines is warranted.
According to the federal Clean Air Act and other relevant labor regulations, workers must complete training and fees must be collected to pay for the licensing. According to defendant's plea agreement, he took additional money from anyone with whom he provided a certification who had not taken the training or passed the necessary skills and knowledge tests.
As our Boston mesothelioma attorneys can explain, the reason for the certifications is not only to protect the workers, but also to protect the community as a whole.  If the asbestos is not handled properly, the deadly fibers can escape into the environment, which can harm those around, and it can also end up being transported in an illegal manner where it puts many people at risk, including those at the dump or waste management site who do not know they are handling toxic waste.
If you or a loved one is diagnosed with mesothelioma in Boston, call for a free and confidential appointment at (617) 777-7777.
Additional Resources:
Owner of Washington Asbestos Company Pleads Guilty to Bogus Certifications, October 17, 2016, Insurance Journal
More Blog Entries:
Rondon v. Hennessy Industries, Inc. – "Inevitable Use" Standard in Asbestos Litigation, July 2, 2016, Boston Mesothelioma Attorney Blog