Massachusetts' oldest structures may be more likely to contain asbestos. According to the Boston Globe, the hospital that provided care to young victims of tuberculosis for decades continues to pose a risk of asbestos exposure. The Plymouth County Hospital was shut down in 1992 and still sits idle and decaying. Officials are trying to work out plans for the old building, while remaining wary of toxins and hazards that could be kicked up through demolition and renovation efforts. The hospital suffered fire damage and has been crumbling for years. It has also been a fascination of ghost hunters and carries a mystique for residents and visitors.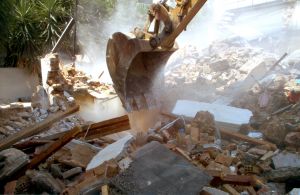 Now, the Old Colony Planning Council is identifying and exploring potential options for the building and property site. The organization is working on a report that will be presented in December. While some potential uses for the building may increase revenue, create a renewal of the space, and preserve a historical landmark, officials must remain wary of the potential dangers of asbestos exposure. Our Boston mesothelioma attorneys are committed to protecting the rights of individuals who have been diagnosed with mesothelioma. We are also abreast of legal issues and other developments related to asbestos exposure.

A prior attempt to renew the property ended in failure. The town has continued to take proposals for the property, including an assisted-living facility. That developer actually acquired the land, but went into bankruptcy and the property was abandoned again and acquired by the city. Since 2009, the property has remained vacant. New studies are underway to determine potential options. Development experts are exploring all options, including retail, residential, and other commercial uses.
In addition to business and development studies and analysis, the city will also be working with environmental and industry experts who can assess levels of toxins, including asbestos material. In fact, public safety is one of the reasons that officials want to repair the facility. In addition to trespassers, vandals, and squatters, the building has been damaged by several fires. Restoring the site would also mean an alarm system and better security to ensure safety and prevent trespassers.
The Plymouth County Hospital offered long-term care for children with TB. Massachusetts State funded the project, but it was cared for by the county. Reports already indicate high levels of asbestos and other hazardous materials in the main building. For this reason, officials suggest that the main building will probably not be preserved for development. The site may also be restricted by wetlands on the surrounding property.
The existing structure is bordered by residential homes. Residents as well as workers could be put at risk during demolition if asbestos is not properly handled and removed. Any exposure to asbestos can be toxic. Upon exposure, victims may be diagnosed with mesothelioma later in life. Entities responsible for demolition and clean-up must also prevent dangerous exposures or could risk liabilities. The Old Colony Planning Council is currently serving 16 local communities and is being funded by the state to enhance housing, services, and economic developments.
Contact Jeffrey Glassman Injury Lawyers for a free and confidential appointment at (617) 777-7777.

More Blog Entries:
Revered Brandeis Professor Dies of Mesothelioma, May 5, 2014, Boston Mesothelioma Lawyer Blog
Military Veterans at High Risk for Mesothelioma, Dec. 8, 2012, Boston Mesothelioma Lawyer Blog