The very first National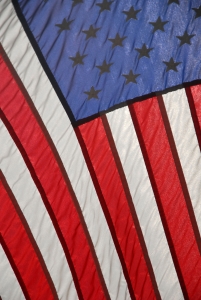 Asbestos Awareness Week is April 1 through April 7.
While it is the daily mission of our Boston mesothelioma lawyers to increase understanding about the dangers of this product and to fight for those who suffered irreversible harm by negligent manufacturers and employers, the U.S. Surgeon General took this newsworthy opportunity to weigh in.
Surgeon General Regina Benjamin issued a statement on April 1, underscoring that, "There is no level of asbestos exposure that is known to be completely safe."
The first week of April had already been recognized as Global Asbestos Awareness Week. Senate Resolution 66 of the 113th Congress resulted in this being the first National Asbestos Awareness Week in the U.S.
The measure passed March 18, and urged the Surgeon General to warn and education people about the public health issue of asbestos exposure as a health hazard.
While the resolution detailed a laundry list of reasons why asbestos awareness is important, one of the driving forces appears to have been the devastation that was wrought in the small town of Libby, Montana, which is specifically mentioned in the resolution.
The tragic story of this town began in 1919, when a number of companies first started pulling vermiculite out of the mines in Libby. This supplied jobs to about 200 or so residents. But when those workers didn't know at the time was that the mines were riddled with tremolite asbestos dust. This fact was known by the company that took over mining operations in 1963. It was also well-known by that time that asbestos caused deadly cancers, such as mesothelioma. And yet, no one was warned, even as leftover vermiculite was distributed for use in gardens, roads, backyards and even playgrounds.
Over the course of many decades, hundreds of residents in Libby, Mont. have died of mesothelioma and asbestos-related exposure disease.
Yet, the government did not intervene until 1999.
The fact that the government is now coming together to raise awareness about the perils of this substance is certainly a step in the right direction. However, we can't be assured in a marked decline in asbestos-related disease until the government outlaws the use and import/export of the substance – which it has yet failed to do, as 55 other countries across the world have done.
Last year, the U.S. Geological Survey found that asbestos consumption in the U.S. was more than 1,060 tons, mostly used for "manufacturing needs."
There is no need to use this material when even the U.S. Surgeon General firmly states that no amount of exposure to it is safe.
As part of the effort to further raise awareness, the Asbestos Disease Awareness Organization has released a "7 Facts for 7 Days" informational campaign. Among the points being made:
Asbestos is a known cancer-causing agent. No amount of exposure to it is considered safe.
Asbestos fibers are known to cause asbestosis, lung and gastrointestinal cancers and mesothelioma.
Mesothelioma patients have an average life expectancy of six to 12 months.
Roughly 110,000 workers die each year from asbestos exposure, according to the World Health Organization;
Fibers of asbestos are sometimes 700 times smaller than a human hair. They are tasteless, odorless, and indestructible.

If you or a loved one is diagnosed with mesothelioma in Boston, call for a free and confidential appointment at (617) 777-7777.
Additional Resources:
U.S. Surgeon General Issues Statement on the Dangers of Asbestos in Support of National Asbestos Awareness Week, Press Release, April 1, 2013, Reuters
More Blog Entries:
Asbestos Transparency Bill Shelved, for Now, March 23, 2013, Boston Mesothelioma Lawyer Blog