Companies responsible for asbestos exposure in Boston and throughout the country use every possible tool at their disposal to divert the focus from their liability for mesothelioma sickness and death.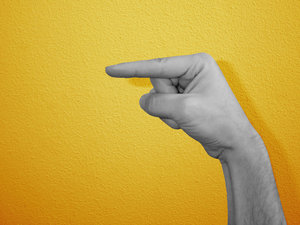 The latest involves smear tactic targeting mesothelioma lawyers, saying their actions are akin to fraud, particularly when there is more than one defendant.
They contend that a number of plaintiffs are greedy, and file against multiple companies in the hopes of getting the largest payoffs possible, without regard for the actual responsibility those companies may hold.
But here's the truth of the matter: Many of our clients pass away prematurely, before the conclusion of their case. Because of the merciless stall tactics employed by these companies, the litigation can sometimes drag on for years. The families of these individuals suffer greatly, having been deprived of their loved one's companionship – and income. So are these cases about money? To an extent. We do want to see mesothelioma victims and their families taken care of. They deserve compensation for all they have endured.
However, these cases are also about principle. These companies should be punished for their extreme negligence in failing to protect the public from their products. The latent effect of cases like this is that other corporations who might perpetuate negligent actions in the future think twice when they realize there could be severe financial consequences for doing so.
A recent complaint filed by a sealing company in a North Carolina bankruptcy case alleges that asbestos exposure attorneys committed fraud by claiming two differing versions of how an individual got sick, in order to up the chances of a big pay-out.
We'll explore the specifics in a moment, but here's another truth: Decades ago, there were countless products that contained cancer-causing asbestos. It would not be uncommon for a person's illness to have been caused by exposure to more than one product, as a result of the negligence of more than one company.
Now in this case, Garlock Sealing Technologies has lobbed accusations of fraud against the attorneys of an asbestos law firm, which sued the company back in 2008 in Texas. The basis of that case was the mesothelioma diagnosis of a man named John Phillips. It was contended that Phillips' sickness was the result of exposure to Garlock products. At the same time, the law firms were reportedly filing suit against another company as well.
Garlock said it paid much more than it would have had it known that the plaintiff was pursuing claims against another company. Had the case gone to trial, that other claim might have affected the percentage of the company's liability, according to a jury.
They contend that the secrecy surrounding the bankruptcy trust system (in which companies with a high number of asbestos litigation claims file a Chapter 11 and set aside a trust account to pay out the ongoing claims) leaves the system rife for abuse.
However, in the fall of last year, the U.S. Government Accountability Office concluded an extensive investigation and found there was no evidence of fraud.

If you or someone you love has been diagnosed with mesothelioma in Boston, call for a free and confidential appointment at (617) 777-7777.
Additional Resources:
Garlock accuses asbestos attorneys of fraud, By John O'Brien, Legal Newsline
More Blog Entries:
Boston Mesothelioma Lawyers: The Trouble With Trusts, May 28, 2012, Boston Mesothelioma Lawyers Blog