Two multi-million dollar verdicts by separate juries in two asbestos injury cases in New York resulted in damages collectively totaling $28 million, to be paid by boilermaker Burnham.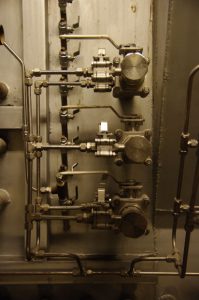 According to Legal Newline, one case resulted in the estate of one man receiving a $6.25 million victory in mid-June, while a second case awarded a man suffering from mesothelioma $22 million.
In both cases, plaintiffs allege they were exposed to deadly asbestos fibers after coming in contact with boilers made by Burnham. 
Mesothelioma is a form of lung cancer that is solely caused by exposure to asbestos, a naturally-occurring material that is toxic when it becomes fibrous and breathed into the lungs. It was commonly used in a host of construction materials throughout the 20th Century.
The terminal illness typically does not manifest until decades after exposure. That means we are seeing an increasing number of cases today due to exposure from the 1950s through the 1990s. Although use of asbestos in U.S. products dropped sharply in the 1970s, it remains legal to use to this day. We are only just now seeing the effects of many of those earlier exposures, particularly those who were exposed to asbestos on-the-job.
Multi-million dollar verdicts against companies that made asbestos-laden products is not unusual. Most of these firms were well aware of the dangerous effect their products had on human health, but either chose not to reveal it or actively concealed it.
These two cases in particular were both out of New York City, but Boston mesothelioma lawsuits have seen similar victories. This has to do with the egregiousness of the companies' actions, but also the fact that with mesothelioma, there is a very short period of time from diagnosis to death. Additionally, the amount of physical and mental pain and suffering is extraordinary.
Here, in the $6.25 million case, plaintiff worked for three years in the 1960s repairing and removing Burnham boilers in residential buildings. The process of removing them was very dangerous, plaintiffs argued, because he was working in a space that was enclosed and produced significant amounts of asbestos dust. The claim against the manufacturer was that the company failed to warn people of the danger when using the boilers – including those who worked on service, maintenance and removal. Plaintiff was diagnosed with mesothelioma in 2014 at the age of 70. He died just seven months later.
Plaintiff in the second case is still alive. He worked as a New York City police officer and then later a teacher from the 1950s through the 1970s. During that time, he also ran a part-time construction business, in which he installed dry wall and floor tile in basements. Other contractors were often present during these jobs, and some removed boilers made by Burnham.
Although we no longer widely use asbestos, the latency period of the disease and the fact that people are overall living longer means we are inevitably going to start seeing more of these cases in the coming years. For example, those who decades ago might have died of a heart attack at age 50 are saved from such a fate by the progress of modern medicine. But that same individual may develop mesothelioma 10 or 20 years down the road. That's why we will continue to see the rates climb for at least a few more decades.
If you or a loved one is diagnosed with mesothelioma in Boston, call for a free and confidential appointment at (617) 777-7777.
Additional Resources:
NYC juries award $28M in two June asbestos trials against Burnham, July 12, 2016, By Jamie Kelly, Legal Newsline
More Blog Entries:
Warren Zevon's Son Raises Asbestos Awareness, July 25, 2016, Boston Mesothelioma Lawyer Blog