One of the more difficult aspects of litigating a mesothelioma lawsuit in Boston is identifying who is responsible for the harm caused. Beyond that, there may be issues determining which liability insurance company is responsible to pay the claim. Some companies have established trusts to help pay future claims. However, some of these companies don't exist anymore and tracking down their liability insurance can be tedious.
Even in cases where that information is readily available, insurers are fighting tooth-and-nail to avoid getting involved, looking for any exemption or loophole they can find. That doesn't mean it isn't worth it, but you will need an experienced Boston mesothelioma attorney on your side throughout the process.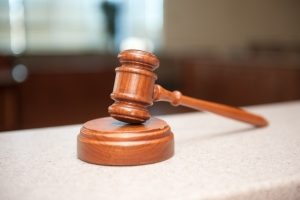 Recently, the New York Supreme Court ruled a liability insurer that provided coverage to contractors and the Port Authority of New York and New Jersey must defend those entities against asbestos claims filed by construction workers allegedly exposed to asbestos while building the World Trade Center Complex back in the late 1960s and early 1970s. Those workers are only now learning of their illness, and the root cause of it. The insurer fought to extricate itself from these claims, arguing the alleged exposure occurred outside the coverage period. The Supreme Court of the State of New York has ruled the insurer did provide coverage to the defendants during the alleged exposure period, and thus the insurer has a duty to defend.
This doesn't necessarily mean plaintiffs will win their claims, but it does mean they will have the opportunity to do so – and to collect on any verdicts if they win.