In most lawsuits based on defective products or personal injury, plaintiffs file individual claims, which become public knowledge. Asbestos cases are different. Many asbestos manufacturers have gone bankrupt because so many people were harmed by exposure and manufacturers had to compensate for serious health problems like asbestosis and mesothelioma. To ensure that victims harmed by asbestos could be compensated even if the company that made the product was bankrupt, asbestos trust funds were created.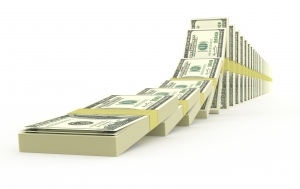 The asbestos trust funds generally keep claims secret in order to protect the private health records of claimants. Rules set forth by the Health Insurance Portability and Accountability Act restrict who a patient's private data can be released to, and asbestos trust funds cannot and should not publicize details about the claims of victims harmed by asbestos.
The privacy rules and the special circumstances associated with recovering from an asbestos trust fund have, however, created an issue for health insurance companies. These health insurers are now suing to try to get information they need from asbestos trust funds. The outcome of the case could affect plaintiffs who have recovered money in asbestos cases, and it is important for every plaintiff making an asbestos claim to speak to their Boston mesothelioma lawyer about their health insurer's rights to recover funds.

Health Insurance, Asbestos Claims and Subrogation Rights
To understand why health insurers are trying to find out information about plaintiffs in asbestos cases, you need to understand subrogation rights.
When you have health insurance, your health insurer is going to pay for your treatment costs for mesothelioma, cancer and other medical conditions. If you then make a claim against the asbestos manufacturer and are awarded damages for medical bills and treatment costs, you've been given money for something the health insurer has paid for. Health insurance companies include subrogation clauses in most insurance contracts to ensure they can get their hands on this money. Essentially, the insurers say that they have a right to get back the money paid out for healthcare costs when the policyholder is compensated through litigation.
The Employee Retirement Income Security Act (ERISA) and certain other federal laws impose a requirement on primary payers to provide them with information they need to exercise their subrogation rights. Because asbestos claim records and court dockets usually contain only partial identifying information, this requirement is not being fulfilled and health insurers are not able to match enrollment records with plaintiffs compensated in litigation. This makes it impossible for them to exercise their subrogation rights.
As a result, Forbes indicates that Blue Cross, Humana, Blue Shield and Aetna have filed a complaint demanding claims records from H.K. Porter Asbestos Trust. Insurers are also preparing to sue Pfizer in federal court to try to recover some of the $1.2 billion that Pfizer paid to settle lawsuits linked to the company's Quigley Unit. The insures say that once individual asbestos plaintiffs are paid, the insurer's rights to the money will be substantially impaired. Since more than 230,000 individuals have already been paid by Pfizer, the insurers allege they should have received tens of thousands of notices of the complaints.
If the insurers prevail in their cases, it will make it easier for your health insurer to recover money paid out to you as asbestos damages. You should talk to your attorney to understand how subrogation might affect the money you have recovered in your asbestos case.
If you or a loved one is diagnosed with mesothelioma, call for a free and confidential appointment at (617) 777-7777.
More Blog Entries:
Kiser v. A.W. Chesterton Co., et al. – Mesothelioma Case Damages Begin at Time of Exposure, Dec. 14, 2014, Boston Mesothelioma Lawyer Blog