A federal appellate court has affirmed an earlier decision removing a number of mesothelioma lawsuits to federal court, wherein the defendant manufacturer of dangerous products can assert a colorable federal defense for its actions.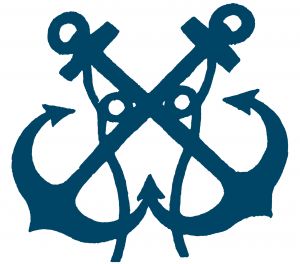 In Leite v. Crane Co., the U.S. Court of Appeals for the Ninth Circuit indicated the defense had met the burden of proof necessary to show it had a solid case for asserting it was acting under the purview of the federal government at the time the plaintiff injuries were incurred. The appeal was a consolidated effort on behalf of several similarly situated plaintiffs who are and were U.S. Navy veterans.
New England mesothelioma attorneys recognize rulings like this can be a significant blow, though it doesn't necessarily mean an end. The plaintiff will still have the opportunity to strike down this theory at trial.

A colorable defense allows manufacturers who produced asbestos-laden products to be shielded under the legal principle of sovereign immunity. That is, that the government can't be held liable for negligence unless it agrees to do so. By asserting a "colorable federal defense," the defendant is saying that it produced materials and products in accordance with specifications and criteria set forth by the federal government (most typically in these cases, the military). Therefore, it should enjoy the same degree of immunity from litigation.
This defendant is just one of dozens listed in the lawsuit, which was filed on behalf of several machinists who were at one time employed at the Naval Shipyards of Pearl Harbor in Hawaii.
The plaintiffs say they were exposed to asbestos both in and around the equipment produced and sold by Crane Co. to the U.S. Navy. The plaintiffs allege that Crane did not warn them of the potential hazards their products posed to those who came in direct contact.
Plaintiffs here filed separate lawsuits alleging harm by the same firm, Crane Co., which them requested removal to federal court under 28 U.S.C. 1442. The request was granted, and the plaintiffs consolidated their appeal. It was asserted the defense hadn't sufficiently met the factual evidence requirements necessary for approval of a removal of jurisdiction. The appellate court disagreed.
Importantly, the court did hold that defendants seeking removal of a case to federal court must not simply allege underlying facts, but must prove those facts before the case can be removed. While defendants tend to enjoy broader removal rights under the federal officer statute than they would under general removal laws, it's not enough for a defendant to simply assert that they have the right. They must prove to the court why.
If they cannot do this, the case will remain in state court (where many of these claims are filed) and the defendant will be barred from raising that defense.
If you or a loved one is diagnosed with mesothelioma in Boston, call for a free and confidential appointment at (617) 777-7777.
Additional Resources:
Leite v. Crane Co., April 25, 2014, U.S. Court of Appeals for the Ninth Circuit
More Blog Entries:
Mesothelioma Litigation: Battling the Bare Metal Defense, May 1, 2014, Boston Mesothelioma Lawsuit Attorney Blog