The Maine Campus, student newspaper of the University of Maine, is reporting that a heated public debate erupted recently over a proposal to triple the amount of waste a landfill there would be authorized to accept.
Residents were understandably upset that officials were considering accepting up to 32 million cubic yards of waste, up from the 10 million cubic yards it currently holds. Orono residents argued that they don't want the waste in their backyard.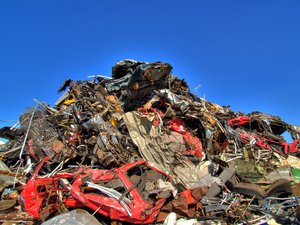 These concerns are no different than when cases of asbestos in Boston and other areas of the state arise. Take for instance the story of one the people to speak out at the landfill-expansion meeting. A woman related how her daughter recently moved to Massachusetts to attend college. She also bought a home whose basement was covered in asbestos, costing her some $16,000 clean up. The news article said daughter asked the driver where he would be taking the asbestos.
"You don't have to worry about this," the driver told her. "It's going to Maine."
Every state has guidelines for safe removal of asbestos and the Maine Department of Environmental Protection is no different. It has a 72-page guide for asbestos cleanup and removal.
There are several facts in this story that have caused some Massachusetts mesothelioma lawyers to stand up and take notice. Primarily, it is striking that asbestos could be dumped at landfill sites that are close to homes. While it must be removed from buildings, it may be just as dangerous to be sent to a dump where it gets pounded and mashed, allowing asbestos toxins to get into the air and atmosphere.
Secondly, home-buyers must do their due diligence when purchasing a home in New England. Most homes are older and many have asbestos in their basements, in insulation, in piping and in other parts of their house, which can pose health risks. Inspectors, appraisers and homeowners must do their research before possibly putting themselves at risk if the house contains asbestos.
About 100 miles away from Orono in Wilton, the department of environmental protection is planning to fine private companies that broke asbestos removal laws at a demolition site that was contaminated with the mineral, the Morning Sentinel reports.
According to the newspaper report, asbestos cleanup started at a demolition site in August and asbestos-laden material was removed from the century-old buildings. Because of sloppy state rules about asbestos cleanup and removal, many workers may have been exposed to high levels of the hazardous material.
Construction workers were removing the asbestos without the proper gear or equipment. While the state's DEP looks at possible fines, the U.S. Environmental Protection Agency is investigating for possible criminal charges.
If companies violate rules, they not only open themselves up to fines and possible criminal charges, but they put their workers at risk. That's not right and it's not fair
The Law Offices of Jeffrey S Glassman provides representation for victims exposed to asbestos who have been diagnosed with mesothelioma in Boston and throughout Massachusetts and New England. Call (617) 777-7777 for a free and confidential consultation to discuss your rights.
More Blog Entries:
Natick Real Estate Broker Fined $40k Over Asbestos Violations: October 15, 2011
Asbestos, Other Minerals May Be To Blame for Mesothelioma in New England: October 10, 2011
Additional Resources:
Proposed landfill expansion facing opposition, by Beth Kevit, The Maine Campus
Fines planned over asbestos at Wilton demolition site, by David Robinson, Morning Sentinel