The Eagle-Tribune is reporting that parents are putting the pressure on school officials in Haverhill to build a new middle school after it was revealed that there are issues with asbestos at the school.
Asbestos exposure in Massachusetts, even for a short period of time, can lead to lifelong consequences. Boston mesothelioma lawyers have come across many clients who were exposed to asbestos for a short period — maybe weeks, months or a year — and that was enough exposure to lead to a mesothelioma diagnosis later in life.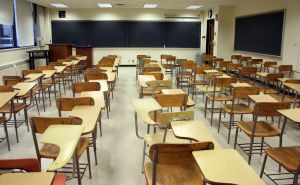 Mesothelioma is a rare form of cancer that is incurable. Research has shown that only a short period of exposure to asbestos — a commonly used mineral from the early 20th Century until the 1990s — can lead to a diagnosis 30 and 40 years later. That's the scary thing about this illness; that a person can have no symptoms for decades and then it hits hard. After being diagnosed, the average lifespan is 12 months.
There have been other examples of schools throughout Massachusetts where officials have recently discovered asbestos on site. This shouldn't come as a shock and considering many schools throughout New England were built decades ago, it should be obvious that asbestos was used. The mineral was chiefly used in insulation of buildings as well as in boiler rooms, piping and other commonly used construction materials.
That officials are still dealing with the fact that schools have asbestos means that scores of children have likely been exposed to asbestos and could be at risk.
In this northern Massachusetts town, one parent told the Eagle-Tribune that her eighth grade daughter tried to close a window recently because it was cold and her teacher told her to leave it open because of asbestos. The parent is a licensed asbestos remover who is now an auto mechanic because of the dangers of the job.
School officials told the parent that it doesn't have a "dangerous" asbestos level, but has ventilation problems. Officials said recently that students were moved to a different school because the middle school's structural problems risked that the floors would cave in.
Parents at a meeting recently urged school officials to build a new school and stop wasting time. Officials are working with engineers to see if they can fix the school structurally. The most recent story didn't address the asbestos issues.
Let's hope that Haverhill school officials do the right thing and find a grant, state money, federal money or fundraising to put together a new school that is structurally sound, but also built without asbestos. Simply restructuring the school to save money isn't going to get rid of the asbestos issue. While there are removal services, that doesn't guarantee all asbestos will be removed. It can linger and who knows the extent of the asbestos in that building. In order to ensure our children have a future, officials must eliminate asbestos from their lives.

Jeffrey Glassman Injury Lawyers provides representation for victims exposed to asbestos who have been diagnosed with mesothelioma in Boston and throughout Massachusetts and New England. Call (617) 777-7777 for a free and confidential consultation to discuss your rights.
More Blog Entries:
Asbestos Exposure at School Leads to Mesothelioma Diagnosis: October 21, 2011
Medford Schools Fined for Improperly Removing Asbestos: October 7, 2011
Additional Resources:
Parents put pressure on to build new Hunking School, by Paul Tennant, Eagle-Tribune
Parent: Hunking School also has air problems, by Paul Tennant, Eagle-Tribune