According to a recent article from Wicked Local Boxford, Massachusetts State Police troopers arrested a 46-year-old man on charges stemming from an alleged home improvement scam. He is currently being held on $750,000 cash bail and is scheduled to be arraigned in the Salem District Court.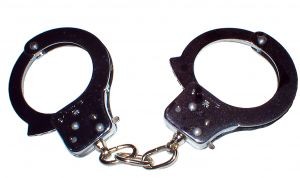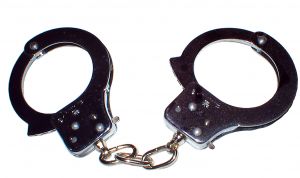 Prosecutors specifically charged Defendant with two counts of larceny over $250, which is felony larceny (theft) in the Commonwealth of Massachusetts, larceny on person older than 65 (theft from an elderly victim), working as a home improvement contractor without a license, forgery, utterance of a false document, perjury, and various other financial and theft crimes related to his home improvement business.
Prosecutors alleged defendant's victims were elderly homeowners including an 85-year-old woman living in Beverly, Massachusetts. He agreed to provide various home remodeling services, and in the process caused extensive damage and removed asbestos-containing material without any permits or the use of a licensed and certified asbestos abatement company. The health department and the EPA had to shut down construction work, and this woman is now left homeless and has lost a significant amount of money she allegedly paid to the defendant.
The trouble began when the complaining witness hired defendant to build an addition for her home, so her daughter and her daughter's family could move into her home, as she was now living alone. As a result of his disastrous remodeling efforts and the asbestos-related issues, local authorities have stated her home must be destroyed, so no one is at risk for asbestos-related illness. To make matters worse, she had to take out a sizable loan to pay for this addition to her home, and she has been told she is still liable to the bank to repay the money, even though her home was destroyed instead of being upgraded as she had originally intended.
As our Boston asbestos exposure injury attorneys can explain, asbestos abatement (removal) must be handled very carefully. The first step, if asbestos is suspected, is for an inspector to come out and take samples of the material in question, if he or she agrees there is a probability the material contains asbestos. Once a sample is taken, it is sent to a lab that runs an analysis to determine if there was actually asbestos, and, if so, to figure out what type of asbestos he or she is dealing with. At this point, you can work with the abatement contractor to develop a plan for asbestos abatement and submit that plan to the EPA and planning board for approval.
Once an asbestos plan has been created and submitted to the appropriate personnel, after it has been approved, the work must be performed by a licensed contractor trained and certified in asbestos abatement. All work must be performed by trained workers who are provided with appropriate safety equipment, such as protective coveralls and a respirator or ventilator, any asbestos waste removed from the job sight must be wet to avoid dust exposure and placed in an approved plastic container, so it can be sent to a hazardous waste disposal facility.
If you or a loved one is diagnosed with mesothelioma in Boston, call for a free and confidential appointment at (617) 777-7777.
Additional resources:
Middleton man held for larceny, fraud, July 1, 2015, Wicked Local Boxford
More Blog Entries:
Can Family of Asbestos Workers Sue for Illness?, September 15, 2014, Boston Mesothelioma Lawyers Blog