According to a recent report from Recycling Today, the Massachusetts Department of Environmental Protection (MassDEP) issued a fine of over $36,000 to a recycling company in Millbury, Massachusetts for allegedly violating the Commonwealth's law regarding the handling and disposal of asbestos and mercury.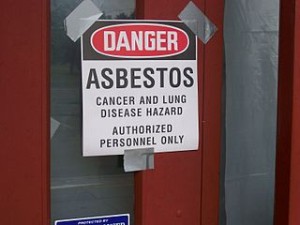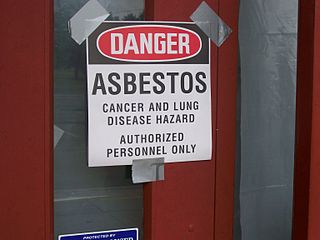 MassDEP employed both its asbestos program and an "Environmental Strike Force" the agency maintains, which conducts unannounced inspections to make sure companies are following the rules, to get into the facility to see if there were any violations. According to one agency spokesperson, when they arrived at the recycling facility, they found large pieces of asbestos insulation, which was both dry and not secured in a container, lying on the ground. They also found asbestos on scrap metal and deteriorating boilers that were in open-air lots.
As our Boston mesothelioma lawyers can explain, asbestos waste is required to be wet to prevent dust from escaping into the atmosphere, and it must be sealed in approved plastic containers. It is never acceptable to leave asbestos material exposed in an outdoor environment. This is not only dangerous to workers, but it can also cause toxins to seep into groundwater, and this can be devastating to the environment.
A certified asbestos abatement contractor will have trained and certified workers, and these workers will be provided with proper safety equipment. At a minimum, this means they will have protective coveralls that will be removed at the end of each shift, gloves, eye protection and respirators or ventilators. It is essential that workers be checked to make sure they do not have any asbestos material on the clothing they are wearing home. As we have seen all too often, when a worker comes home at the end of the day with clothes and boots covered in deadly asbestos fibers, other family members are being exposed each night.
During a more recent inspection, MassDEP reports it found cars had been crushed without first removing any components known to contain mercury, as required by law. Mercury is a heavy metal known to cause cancer when ingested or absorbed through the skin. Mercury can also contaminate ground water.
MassDEP also ordered the recycling company to hire a certified asbestos abatement company to properly contain and remove all of the asbestos on their property at once. They must also stop crushing motor vehicles, unless they have removed all mercury-added components, as required by law. In the Commonwealth of Massachusetts, recycling centers are not allowed to accept asbestos or asbestos-laden materials. Asbestos can only be disposed of in a licensed hazardous waste disposal facility.
It is the responsibility of the recycling center to refuse to accept any material believed to contain asbestos. MassDEP says that this will not only protect workers from exposure to the deadly fibers, but it will also protect customers of the recycling center and members of the community. The agency believes imposing large fines and high cleanup costs will help insure that others do not violate the laws in the same manner. This is essentially their way of sending a message.
If you or a loved one is diagnosed with mesothelioma in Boston, call for a free and confidential appointment at (617) 777-7777.
Additional resources:
Massachusetts scrap recycler fined for asbestos and mercury violations, August 14, 2015, Recycling Today
More Blog Entries:
Mesothelioma Lawsuits for Shipyard Workers, July 30, 2014, Boston Mesothelioma Lawyers Blog