An advocate battling for a cure to mesothelioma has died – though his cause has not.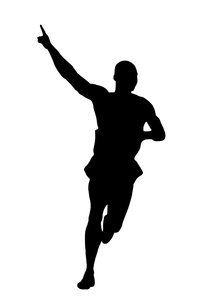 Our Boston mesothelioma lawyers were saddened to hear of the passing of Larry Davis, a Florida runner who raised tens of thousands of dollars for mesothelioma research, and always ended his e-mails with the phrase, "Believe in a Cure – believe in yourself."
Sadly, this disease is not discriminatory. Given that its root cause is airborne exposure to asbestos, which used to be contained in thousands of everyday products in regular use by average Americans, its reach appears to know almost no bounds. It's estimated that about 3,000 people in the U.S. are diagnosed with mesothelioma every single year.
Although research is ongoing, a diagnosis is currently akin to a death sentence. It becomes not if, but rather when.
If the companies that produced these products – which ranged from shipbuilding material to insulation, automobile parts and textiles – didn't know the damage that was being caused, this would be a terrible tragedy.
The fact of the matter is, though, that most of these manufacturers were aware of the danger in which they were placing their workers and consumers, and yet they allowed greed to fuel their continued production anyway – and that's an outrage.
While the disease has claimed a number of famous individuals (Steve McQueen, Warren Zevon and Merlin Olsen, among them), Larry Davis was not famous in the traditional sense of the word. But he did make quite a name for himself, particularly in his last years as he fought tirelessly for a cure.
According to the Sun-Sentinel, Davis was 61-years-old when he was diagnosed with mesothelioma. Doctors at the time gave him six months to live.
That was six years ago.
Given the aggressive nature of this disease, it's practically miraculous he survived as long as he did.
In the years following his diagnosis, he raised close to $80,000 during his 8K races in Boca Raton, called Miles for Meso. Additionally, he competed in races and even triathlon throughout the country, at each one making it a point to raise awareness about the disease and the fight for a cure.
He competed in one triathlon prior to his fifth abdominal surgery since his diagnosis. His wife was an eight-time finisher of the Boston Marathon, and he traveled here with her in April to watch her compete one last time.
Davis was one who beat most odds. Most patients live about 18 months after they're diagnosed. Those who are Davis' age have only a seven percent chance of living another five years.
What's more, Davis' father had died of mesothelioma as well.
A scholarship has been established in his name through the Runner's Edge Foundation, which will be awarded on a yearly basis to a high school senior devoted to community.
While the cure was not found in his lifetime, we could all be served by following in his tracks.

If you or a loved one is diagnosed with mesothelioma in New England, call for a free and confidential appointment at (617) 777-7777.
Additional Resources:
Larry Davis waged relentless race for mesothelioma cure, By Craig Davis, Staff Writer, Sun-Sentinel
More Blog Entries:
Retired Diesel Mechanics at Particular Risk of Mesothelioma in Boston, June 28, 2012, Boston Mesothelioma Lawyers Blog