For the last several weeks, Boston Mesothelioma Lawyers have detailed on our blog more than two dozen sites across the country, including in Massachusetts, that were used for years to process vermiculite, a natural mineral that can contain asbestos.
Asbestos was used throughout the 20th Century to insulate houses and businesses and make floor and ceiling tiles and other products. It was also used in shipyards, on military ships and in automobile brake pads, shoes and clutch discs.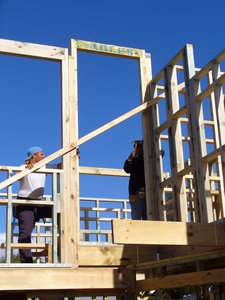 But while its use hasn't been banned in the United States, the manufacture of products containing asbestos has severely declined in recent years because of the discovery of, and attention to, asbestos-related illnesses. That includes mesothelioma in Boston and elsewhere.
Mesothelioma is a fatal and incurable form of cancer linked to asbestos exposure. And the median survival rate after a diagnosis of mesothelioma is less than a year. Many people aren't diagnosed for 30 or 40 years because microscopic asbestos fibers lay unnoticed in the walls of major organs, such as the heart and lungs, while the cancer develops. It isn't until other symptoms persist that people tend to get checked and the cancer is discovered.
From 1919 to 1990, a vermiculite mine in Libby, Montana produced some 70 percent of the vermiculite used throughout the country. Much of the vermiculite was contaminated with asbestos. Millions of tons of vermiculite was shipped to plants throughout the country, including in Massachusetts, where workers heated it to manufacture products.
While the Libby mine closed in 1990, the federal government is still helping the people there, many of whom have fallen ill or died. The government in recent years dedicated more than $100 million to cleanup the area and provide healthcare for people exposed. Federal researchers believe people who lived near the mine or the plants and those who lived with employees of the vermiculite companies are at risk for mesothelioma and other diseases related to asbestos exposure.
The Centers for Disease Control and Prevention recently produced a website dedicated to providing information about more than two dozen plants that imported and processed the vermiculite.
Mesothelioma in St. Louis: This Zonolite Company site operated from the late 1940s to 1998 and produced nearly 140,000 tons of vermiculite, which was shipped in from Libby.
The CDC warns that not only workers and their families, but the more than 13,000 people who lived within a mile of the plant, including an elementary school, could have been exposed to asbestos and should be checked by a doctor.
Mesothelioma in New Orleans: This Zonolite Company plant processed about 148,000 tons of vermiculite from Libby. The CDC reports that much of the vermiculite contained asbestos.
The plant operated from 1965 to 1989 and sat in a mixed residential, commercial and industrial part of the city. Based on 1990 U.S. Census data, more than 5,000 people lived within a mile of the site.
Mesothelioma in Minneapolis: According to research on this Zonolite plant, which operated from 1938 to 1989, about 93,000 tons of vermiculite from Libby was processed here.
Some of the ore was left behind after it was heated and left outside the plant, where citizens would pick it up and use it in their yards, gardens, driveways, barbecues and other construction products.

Jeffrey Glassman Injury Lawyers provide representation of mesothelioma victims who have been unlawfully exposed to asbestos in Boston and the surrounding areas. Call (617) 777-7777 for a free and confidential consultation to discuss your rights.
Previous Blog Entries:
Boston Mesothelioma Lawyers Continue Tracking Top Asbestos Exposure Sites: June 15, 2011