A Chinese car manufacturer has issued a broad recall of more than 40,000 vehicles in six countries after Australian customs officials discovered certain components contained asbestos.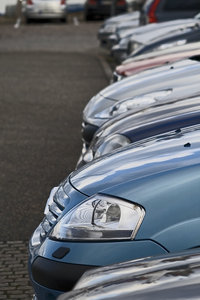 Boston mesothelioma lawyers are grateful that none of the vehicles in question were sold in the U.S.
However, here's the scary truth: The only reason Australian officials caught the problem was because asbestos has been legally banned from that country. It's not allowed to be manufactured, produced, imported or exported there.
By contrast, the U.S. has no such prohibition, and in fact, as we recently reported in our Aug. 23rd blog entry, asbestos imports in the U.S. have actually increased in recent years, according to the U.S. Geological Survey.
Asbestos is an organic fiber that when disturbed and airborne can be deadly to humans in the form of mesothelioma cancer.
The company in question here, Chery Automobile Co., is the largest car exporter in China. The recall involves some 23,000 vehicles in Australia and another 19,000 or so vehicles in Brazil, Chile, Argentina, Uruguay and Singapore.
The parts in question were engines and exhaust gaskets. Australian authorities' discovery prompted the initial recall of the Tiggo sport utility vehicle model and the A3 compact cars. Within a few weeks, the recall was expanded to the other countries as well.
The other reason why this is so troubling is that not only does China have particularly lax standards with regard to exports that may contain asbestos, lead or other harmful materials, but we are one of their top customers – and the market is growing.
According to recent business reports, the company sold some 160,000 vehicles in 2011. That represents a nearly 75 percent increase over the 2010 numbers. And, when we analyze the numbers for the first six months of the year, with the company having sold nearly 95,000 vehicles already, they are on track to surpass last year's total.
While the company voluntarily issued the recall, representatives issued a statement placing the blame squarely on a supplier for swapping materials, unbeknownst to the parent company.
Representatives have gone on to say that any future recalls will center around the laws and regulations of the country in which they are selling. But again: The U.S. hasn't banned asbestos. So while it's not widely used anymore, we are by no means immune to exposure.

If you or a loved one is diagnosed with mesothelioma in New England, call for a free and confidential appointment at (617) 777-7777.
Additional Resources:
Chery Auto Widens Recall to Six Countries After Asbestos Found, Staff Report, Bloomberg BusinessWeek
More Blog Entries:
Massachusetts Mesothelioma Awareness: Asbestos Exposure During DIY Projects, Aug. 19, 2012, Boston Mesothelioma Lawyers' Blog