If ever there was proof that the U.S. Food and Drug Administration is derelict in its duty to protect the public, perhaps it's the news this week that Sri Lanka is the latest nation to ban import of Johnson and Johnson's baby powder, amid growing proof of asbestos contamination. The Daily Mail reports the license for A.Baur & Co to import the product expired in December, the Daily Mail reported.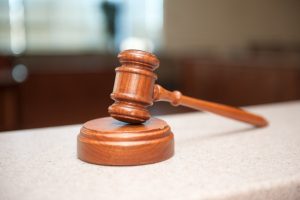 Our Massachusetts mesothelioma lawyers reported late last year that Johnson & Johnson continues to defend itself from liability over asbestos contamination in its iconic baby powder. A report by Reuters News Service claimed Johnson & Johnson knew for years its baby powder contained asbestos but did not warn the public. Meanwhile, a New Jersey court has ordered Johnson & Johnson to pay $80 million in damages to a man who said the talcum powder was responsible for his diagnosis of malignant mesothelioma.
Johnson and Johnson disputes the Reuters report as it continues to defend itself against an avalanche of civil lawsuits. Meanwhile, you can still buy the company's talcum powder at virtually any store in the United States.
Asbestos Exposure and Mesothelioma Diagnosis
An experienced mesothelioma law firm in Boston will carefully review your case for causation and to identify all liable defendants. Identifying defendants is often the most complex and critical step in pursuing civil litigation for damages in these cases because mesothelioma has a dormancy period of 25 to 40 year. Most of those diagnosed with the deadly cancer were exposure decades ago. In many cases, mesothelioma litigation has pushed companies out of business. In those cases, mesothelioma bankruptcy trusts may have been established to pay future victims.
The hardest cases are those where point of exposure is undetermined. But studies continue to show that no amount of exposure should be deemed safe (safe exposure level is among the chief arguments of defense counsel in these cases).
In fact, a recent study conducted in Broni, Italy, where an asbestos cement plant operated from 1932, to 1993, found a significant number of those who died from pleural mesothelioma did not work directly with asbestos, suggesting no amount of exposure is safe and further bolstering the case for those who died from second-hand exposure, including immediate family members of those who worked with asbestos.
Johnson & Johnson Mesothelioma Litigation
We have reported before about the inherent conflict of interest at the FDA, which is charged with both approving products as safe to market to U.S. consumers, and pulling dangerous products from the marketplace. But it appears the Reuters report may have started the slow wheels of bureaucracy. The St. Louis Post-Dispatch reported this week that U.S. Sen. Patty Murray, D-Wash, sent a letter to Johnson & Johnson Chief Executive Alex Gorsky asking for documentation of its talc products testing for the presence of carcinogens and "how it presented that information to regulators and consumers."
A spokesperson for the company said it looks forward to responding to the request for information, and cited "thousands of independent tests," including those conducted by the FDA, as proof its talc products were safe.
To date, Johnson & Johnson faces more than 11,000 lawsuits claiming its talc products have caused cancer, including mesothelioma and ovarian cancer. Our Massachusetts mesothelioma lawyers continue to watch this litigation closely. As has happened during litigation against Big Tobacco and Big Pharma over the opioid crisis, the initial cases that make it to trial often force guilty corporations to release thousands of incriminating documents, which in many cases all but seals a company's fate when it comes to liability. In fact, this is among the major incentives for liable corporations to settle such cases short of trial. In many cases, they can avoid proving their own liability while also avoiding the headline-grabbing jury verdicts that are a direct result of their unquestionable guilt and utter disregard for the health and safety of the public.
Johnson and Johnson continues to sell its talcum powder and other products to U.S. consumers. CNBC reported last week that talcum powder liability continues to weigh on the company's stock. However, it topped fourth-quarter financial estimates, in part because of booming sales of several cancer drugs. In other words, the payoff has thus far been worth the crime.
The case that revealed the latest documents resulted in more than $4 billion in punitive damages being awarded to 22 women in their families. The verdict is among the largest personal injury awards in history and was upheld by a circuit court judge in Missouri. Such verdicts do not happen by accident; they are a jury's reaction to overwhelming proof of gross negligence on the part of a defendant.
The New York Times reports J&J has subsequently lost a motion to reverse the $4.69 billion jury verdict, which involved women who blamed ovarian cancer on asbestos-contaminated talcum powder, and was filed on behalf of 22 women and their families.
However, Johnson & Johnson's aggressive and world-class legal defense has also won some cases. The New Jersey Law Journal reports a jury took just 30 minutes to find in favor of Johnson & Johnson, ruling its baby powder did not cause a woman's mesothelioma. The New Jersey Law Journal reports 4 of the 12 trials alleging Johnson & Johnson's talcum powder causes mesothelioma have ended in mistrials. Such statistics highlight the need to trust your case to a law firm with substantial resources and a track-record of success in these cases. These cases often involved some of the nation's largest corporations, where the cost of world-class defense is factored into the cost of doing business.
Only once Johnson and Johnson's liability is clearly established, and the financial consequences of its aggressive defense strategy becomes untenable, will the company's many victims and their families prevail in their pursuit of justice.
If you or a loved one is diagnosed with mesothelioma in Boston, call for a free and confidential appointment at (617) 777-7777.
Additional Resources
Johnson & Johnson tops fourth-quarter expectations but signals sales to slow this year, Jan. 22, 2019, CNBC
More Blog Entries
Mesothelioma Trust Funds Available to Asbestos Victims, Nov. 28, 2018, Jeffrey Glassman Injury Lawyers