If ever there was proof that the U.S. Food and Drug Administration is derelict in its duty to protect the public, perhaps it's the news this week that Sri Lanka is the latest nation to ban import of Johnson and Johnson's baby powder, amid growing proof of asbestos contamination. The Daily Mail reports the license for A.Baur & Co to import the product expired in December, the Daily Mail reported.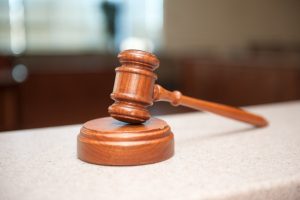 Our Massachusetts mesothelioma lawyers reported late last year that Johnson & Johnson continues to defend itself from liability over asbestos contamination in its iconic baby powder. A report by Reuters News Service claimed Johnson & Johnson knew for years its baby powder contained asbestos but did not warn the public. Meanwhile, a New Jersey court has ordered Johnson & Johnson to pay $80 million in damages to a man who said the talcum powder was responsible for his diagnosis of malignant mesothelioma.
Johnson and Johnson disputes the Reuters report as it continues to defend itself against an avalanche of civil lawsuits. Meanwhile, you can still buy the company's talcum powder at virtually any store in the United States.