The Massachusetts Supreme Judicial Court recently ruled against a mesothelioma victim who sued GE for asbestos exposure during his career building power plants in the 1970s.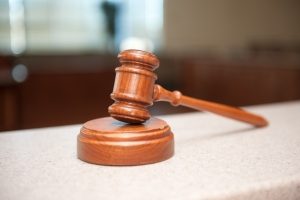 The ruling is the latest to tackle the issue of statutes of limitations in cases where diagnosis is made decades after exposure. Auto manufacturers have won similar verdicts in cases where it could not be determined whether a victim's exposure was caused by original or replacement parts installed during routine maintenance.
The verdict in Sterns v. Metropolitan Life Insurance Co. No. SJC-12544 is the latest to tackle the issue of the long dormancy period between asbestos exposure and a mesothelioma diagnosis, which is also an intense focus of medical researchers who continue to search for a cure. Our Massachusetts mesothelioma lawyers continue to follow each of these high-court decisions that impact mesothelioma victims and their families.
Mesothelioma Latency, Lab Research and the Law
Property Casualty 360 reports the Massachusetts Supreme Judicial Court ruled the state's six-year statute of repose effectively bars most tort claims arising from negligence involving asbestos in construction-related lawsuits. The case involved a man who died of mesothelioma in 2016 after exposure to asbestos during construction of two nuclear power plants designed by the General Electric Company in the 1970s.
GE argued the claim was barred by the six-year time limit for tort actions alleging deficiency or neglect in design, planning, construction or general administration of real property under Massachusetts law. Plaintiff lawyers argued the time limit was not meant for diseases with long latency periods because, under state tort law, exemptions to statutes of limitations exist for certain injuries or damages that go undiscovered for a significant length of time.
A federal district court in Massachusetts had denied GE's motion to dismiss but ask the state's high court to decide:
"[W]hether or not the Massachusetts statute of repose, [G. L. c.] 260, § 2B, can be applied to bar personal injury claims arising from diseases with extended latency periods, such as those associated with asbestos exposure, where defendants had knowing control of the instrumentality of injury at the time of exposure."
Meanwhile, researchers are moving rapidly to improve survival and quality of life for those diagnosed with mesothelioma by studying the differences in latency among those diagnosed.
The Baltimore Post Examiner reports researchers at John Hopkins and the University of Maryland are conducting a new round of clinical trials focused on improving longevity and quality of life for those diagnosed with mesothelioma. 
The article profiles a 71-year-old woman who never worked in any of the industries at highest risk of developing mesothelioma as a result of asbestos exposure — mining, shipbuilding, manufacturing and the military — yet nevertheless was diagnosed with mesothelioma following a bout of bronchitis and pneumonia in 2012. An artist, she believes she may have been exposed to asbestos through some of the art supplies she used over the course of her lifetime.
New Treatments, New Hope for Mesothelioma Patients
While not cure yet exists, and survival time often averages just 18 months after diagnosis, researchers are encouraged by progress, and report some participants in survivor's groups were diagnosed nearly 20 years ago. Our mesothelioma attorneys in Boston know the long latency period of mesothelioma makes determining when and how victims were exposed to asbestos a critical factor in seeking damages and obtaining a financial recovery.
Researchers in Italy continue to study the survival rates of all three types of mesothelioma: pleural, peritoneal and pericardial.
Pleural Mesothelioma: Is the most common and is found in tumors that start in the lining of the lungs.
Peritoneal Mesothelioma: Is diagnosed in about 20 percent of cases and grows in the lining of the abdomen.
Pericardial Mesothelioma: Is the rarest type and grows in the lining around the heart.
Mesothelioma can also occur in other parts of the body. A California jury recently awarded $25 million to a man diagnosed with testicular mesothelioma after jurors found the victim was exposed to asbestos during a 20-year career working at oil refineries. The award included $14 million to the victim for past and future pain and suffering, as well as $11 million to his wife.
While researchers have long known those with a history of asbestos exposure — the only known cause of mesothelioma — face a far greater risk of a mesothelioma diagnosis than those without a history of exposure to asbestos — differences in latency and survival times among the different types of mesothelioma are being carefully studied for clues that could lead to improved longevity and, ultimately, a cure.
Mesothelioma is typically not diagnosed until decades after exposure. The new Italian study, "Mortality for Mesothelioma and Lung Cancer in a Cohort of Asbestos Cement Workers in BARI (Italy): Time Related Aspects of Exposure," revealed the risk of dying from pleural mesothelioma peaked before 30 years, and then steadily declined, while the risk of dying from peritoneum mesothelioma peaked after 20 years but then remained the same over time. Those whose mesothelioma diagnosis involves the heart also faced greater risk of diagnosis from long-term exposure.
Researchers also continue to look at early diagnosis options. Early diagnosis offers the best chance of survival, however early stage mesothelioma has no symptoms. Once symptoms develop and a diagnosis is made, the cancer has often advanced to later stages.
Mesothelioma Lawsuits: Personal Injury & Wrongful Death
Determining exposure and liability is a complex process. We have written recently about the risk of asbestos-tainted talcum powder, secondhand exposure, and a number of options for financial recovery, including asbestos bankruptcy trusts. 
Our Boston mesothelioma lawyers can review your case to determine how and when you were exposed to asbestos and to identify all of the parties responsible for your exposure. Seeking qualified legal help is best done as soon as possible after exposure. Personal injury lawsuits can provide peace of mind that loved ones will be financially secure in the event of your passing. Lawsuits filed during a victim's lifetime can be amended to wrongful death and continued by a victim's estate.
If you or a loved one is diagnosed with mesothelioma in Boston, call for a free and confidential appointment at (617) 777-7777.
Additional Resources
Asbestos Litigants Face Setback, April 10, 2019, Property Casualty 360.